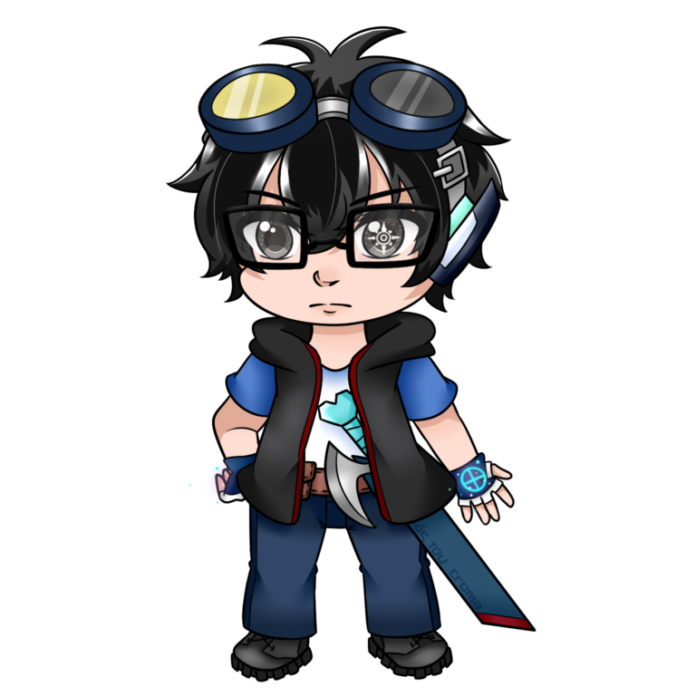 John Paul, or Kite as he is known online has been a dedicated member of the Final Fantasy Brave Exvius (FFBE) community for years. He describes himself as "Happy-go-lucky and a bit derpy from the inside, but I'm quite shy and a bit nervous about people." Aside from being a regular FFBE player, Kite lives in the Philippines and also runs his very own bustling Discord server dedicated mostly to Gacha games, but also just general socializing. It even has a channel for posting pet pictures! I've been lucky enough to call Kite a friend for a few years, so was glad for the chance to interview him for Last Word on Sports.
FFBE Community Interview: Kite
An Initial Commonality
Kite and I met over Twitter with the commonality of playing FFBE. Although the game's Global version is over four years old now, it is still going strong. "Its effort to make the game better" is why Kite keeps playing. He adds, "Surprise is one common element; mostly from those [characters]  who we really want to be playable in the future… story, music, units, and animation."
Nostalgia is one huge draw to the game, with over 20 different Final Fantasy titles to choose from, there is no shortage of characters to add to the game. Even after all this time, there are still many who have yet to be released yet. But aside from inputting beloved characters from games past, FFBE has created its own place in the Final Fantasy universe with its own original cast.
Still, some people play the game " nothing more but enjoying those memories made with yourself or your friends."
Bonding Through Gaming
The game has developed a huge community across many social media platforms, including Facebook, Reddit, and Twitter. I started interacting with Kite over Twitter. We had some common followers and would congratulate each other when we posted things like our new units. Kite would often clear new trials as soon as they were released. I used to take on the old bosses with weird party compositions.
Once I saw Kite post an invite to Discord. I didn't know what that was to be honest. But I clicked the link, was prompted to download the app, and there I was, in "Kite's World" – his Discord server's name.
"To be honest, my discord server was just my own archive of sorts," Kite says of his server. "But around April 2017… I converted it to a server for my friends to hang out and talk with. With most game channels focused on Gacha games. Until the time it flourished, more people joined."
Kite hosts events like Hunger Games contests, DJ nights, and even has monthly themes for the server. Anyone on the server can tell he puts a lot of time in to make his guests feel appreciated and entertained. Still, running a server doesn't come without its share of challenges, like interacting with people who are tough to deal with.
"Especially in a crisis that also affects other communities that dirties reputations of people and so forth," Kite explains. ". It was difficult to pass judgment and people oppose or even complain about how or why. It does affect me mentally. A little moral for myself; even though friends are this way, other people tend to let loose their true colors, it would be shameful to ever befriend those who would even go as far as giving other people more problems as it is."
But in the end, it is worth it. He follows up that the benefits are "Having friends, and meeting with new people. There's nothing more rewarding than that."
The Gachas Gotcha
Kite's first Gacha game was Brave Frontier. "It was around the time of November 2014 when I first tried it. The game had similar elements like units with elemental types, weakness, advantages, etc. It was difficult at first because of game resources."
Resources are key in Gachas. Unlike most traditional games, they are pretty limited. And the way to get more is usually cold hard cash. Though Kite is not a completely free to play gamer, he stays low key. "I spend only when I feel like I could make it of some use in the future." This is admirable, as there are many players who can spend hundreds, if not more on a weekly basis when new content drops.
Kite is more the type to be frugal with the game's resources. He says "I ended up saving, then planning when or where to spend it, that way there would be no regrets."
Chasing the Rainbow
After Brave Frontier, Kite moved on to FFBE. Until recently, the rarest units spawned from rainbow-colored crystals. When they were first released, they only dropped on one-percent of summons. As the game was out longer and longer, the crystals dropped more frequently, to where now a player is ten times more likely to get a rainbow crystal compared to when they were first released.
However, when questioned if this decrease in rarity makes their appearance any less exciting, Kite does not think so.
"The rainbow crystals to me never lost its luster, per se. I would still be happy if I get one, nonetheless… A rainbow is a rainbow, I guess. Me here, I have my hopes for the other units I want."
However, one new thing that came with the four-year anniversary was a new rarity of units, dubbed "Neo Visions." For Kite, he says it was "considered a fresh start for me, but also a hard and more complicated task to do. Summoning NV base units feels like we're back to the old school rainbow base of 1%." But luckily, older units that many veterans like Kite already have are slowly getting upgrades. It makes the transition to the new era a little less jarring.
Kite – the Blue Mage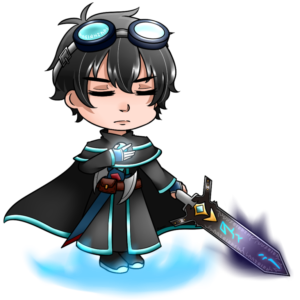 One part of FFBE's ongoing content that keeps Kite around despite some of the jarring recent additions is season three's storyline. It follows the main character, Fina as she learns the path of the Blue Mage (among other things). I asked Kite where his love for Blue Mages comes from.
"FFVIII was the first game I played, and at the thing of how Blue Magic works really suited my OC. At first my OC (fanfic art, an art of myself made by Yosfre @ Instagram) was a Sage, until the transition of how FFBE is going to add a 3rd season."
Kite's profile pictures on Twitter and Discord are always his latest versions of his OC. They're mostly playful looking, but extremely detailed. And I don't think I would personally want to mess with the character considering he has an entire arsenal of weapons and abilities.
Of his OC, Kite says, "It was inspired from MapleStory… In the first two timelines, he wished to become a great Sage like his father and loves his brother dearly. But when the roles were reversed, he ended up sacrificing himself for the future of the people he held dear. He's rather selfless, but likes to have friends."
His OC lines up with the real-life Kite, as he is known to do anything for his friends.
Life Outside of Games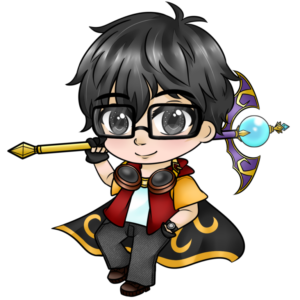 Outside of games Kite says he watches a lot of older comedies including MadTV. He loves all of the skits and characters. "The one that cracked me up the most," he says, "is Antonia (Nicole Sullivan). But my all-time favorite would definitely be Ms. Swan.
He's also both a dog and cat person.
"My favorite thing with cats is how they are usually clingy to owners, and a little bit cute to cuddle. For dogs here, is the attention span… And [sudden] surprises…with them jumping on the bed and so forth."
However, one thing Kite says about dogs: "I'm incredibly weak to Pembroke Welsh Corgis! THEY ARE ADORABLE!"