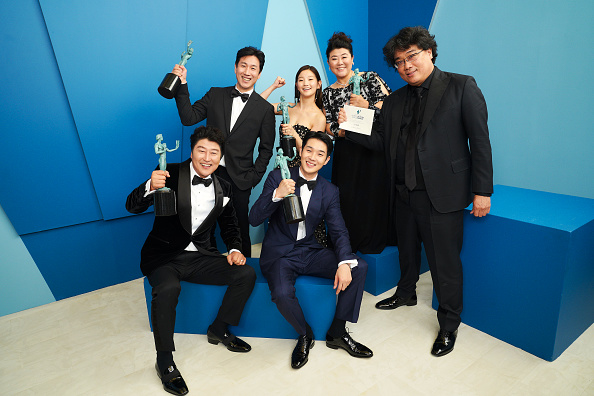 If you limit yourself to only watching Hollywood productions, you would miss out on some of the most amazing cinematic achievements out there. Parasite's Best Picture win at the past year's Academy Awards gave foreign films an unprecedented level of spotlight. With Hollywood's new releases at a near stand-still, there is no better time to start exploring foreign cinema than now. Not sure where to start? Here is a list of five must-watch films from around the world.
Five Foreign Films That Are Must-See
Pan's Labyrinth (Spain/Mexico)
Before making his critical hit, The Shape of Water, Guillermo Del Toro burst onto the scene with this twisted fairy-tale. Set during the Spanish Civil War, the film focuses on a young girl who moves into the house of her sadistic stepfather. She then escapes the horror of her reality by exploring a fantasy world of fairies, princesses, and mythical creatures with the guidance of a mysterious faun. The film twists the conventional notions of fantasy stories by weaving in powerful political allegory. Del Toro created a story of contrasts between the beautiful and horrific, as well as the magical with the real. He has managed to tell a powerful story of Franco-era Spain with a twist of magical realism.
Amelie (France)
If you are a fan of Wes Anderson or Taika Waititi movies, then look no further. Amelie is a whimsical treat that is guaranteed to put a smile on your face. Amelie is the film equivalent of an irresistible pastry that makes you immediately fall in love with its protagonist, Amelie. She inspires viewers by overcoming a hard childhood and a lonely adult life to find love and happiness by focusing on the little joys of life. Set in Paris, this film presents an idealized view of its setting as a dazzling, colorful world of whimsy. This often strange, but sweet and lighthearted portrayal of Parisian life is guaranteed to put you in a good mood.
Princess Mononoke (Japan)
Of the countless foreign films made by the legendary Hayao Miyazaki Spirited Away often receives most of the attention. It is Princess Mononoke, however, that may be his crowning achievement. The film follows a warrior and a young prince who find themselves caught in a battle between a mining colony and the forest gods that resist it. Don't be fooled into thinking that this is just another kid's movie simply because of the animation. Miyazaki's film is a thought-provoking masterpiece that tackles a number of complicated themes such as environmentalism and feminism. He masterfully tells a story of the battle between good and evil with rich, complex themes.
Downfall (Germany)
Based on the memoirs of Hitler's last secretary, Traudl Judge, Downfall presents its viewers with an account of the terrifying last days of World War II, both in Hitler's bunker, and the decimated Berlin above it. Bruno Ganz delivers a chilling performance of a raving lunatic who has lost all control. It is just baffling that most award shows snubbed his performance. The film brings fresh life to the subject matter by taking the points of view of the vile figures of Nazi Germany as well as of those who were close to them, giving us a new perspective on the time period.
Downfall is hailed as one of the most accurate World War II films and for good reason. The film emphasizes the reality of the situation and is far less interested in telling a grandiose and cinematic story than other films of this genre. Downfall proves to be an important film that shows the horrors of Nazi German society.
City of God (Brazil)
This foreign film's directors Fernando Meirelles and Katia Lund launch the viewer into a world full of furious energy. The film takes place in the streets of Rio which encompass a vibrant life full of excitement, color, and music. They are also filled with danger as the city's gangs own the streets. The film focuses on two kids from the slums who have little hope to find success in life. As they grow up, one turns to violence as a drug-dealing gangster, while the other becomes a photographer intent on escaping the violent slums of the city. The film is a visual marvel. It captures the hardships of the seemingly inescapable cycle of poverty through the eyes of its entrancing characters who try to find their place amidst their grim surroundings.
Main Image:
Embed from Getty Images