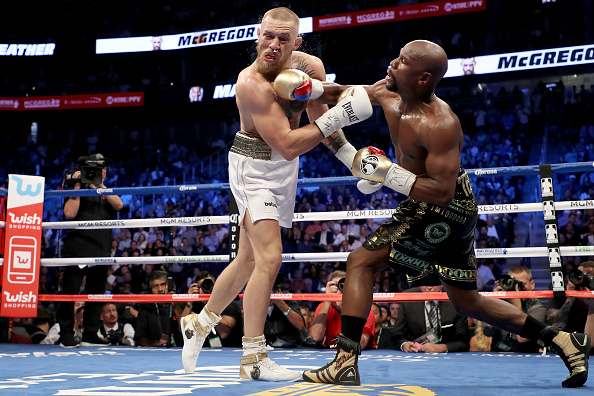 Floyd Mayweather is regarded as one of, if not the best pound for pound boxers of all time and on February 20th, the 43-year-old legend will be stepping back into the ring to take part in an exhibition bout against popular YouTuber, Logan Paul.
The 25-year-old YouTube star, who lost his only professional fight against rival YouTuber, KSI, back in November of 2019 had been actively taunting and calling out Mayweather on social media.
View this post on Instagram
Floyd Mayweather Eager to Take On Popular YouTuber
Challenge Accepted
The 43-year-old Floyd Mayweather accepted the challenge and expressed through his Twitter account eagerness to humble the young trash talker inside the boxing ring.
"3 years ago a fighter from the UFC said my name and I had to put a muzzle on that b*#ch.  @loganpaul can get the same treatment before I go conquer Japan again," Mayweather Tweeted.
Back in 2017, Mayweather faced off against UFC superstar Conor McGregor from Ireland in a high profile boxing match.
The American taught the UFC trash talker a lesson in the boxing ring by scoring a TKO victory in the 10th round.
Outside of the ring, both would emerge as winners from the fight as "Money" Mayweather reportedly earned $280 million for their bout, while "The Notorious" McGregor reportedly earned $130 million.
The retired Mayweather would step into the ring again on December 31st, 2018 against kickboxing champion Tenshin Nasukawa in an exhibition boxing match held in Japan. Mayweather would send the mixed martial art superstar to the canvas three times in the first round before Nasukawa's corner threw in the towel. Mayweather made $9 million for the fight against the Japanese kickboxing superstar.
Money a Key Motivator
Money Mayweather appears to be headed for another substantial payday on February 20th against the inexperienced YouTube star on pay-per-view. While oddsmakers have the boxing legend as the heavy favorite in this matchup, the 6'2″ 200-pound underdog believes he has a punchers' chance to knock out his smaller opponent.
"Everyone wants to watch a f*#king miracle," he said on his podcast last month right after the announcement of the fight. "I'm going to do everything in my power to make it happen."
While a big payday may be a strong motivation for Mayweather, perhaps scoring some retribution for his good friend, Nate Robinson, might also be a motivating factor for the American boxing great.
Floyd Mayweather Looking to Humble Young YouTube Star
Nate Robinson, a former NBA guard, was viciously knocked out cold by Logan Paul's younger brother, Jake Paul, last month. And following the knockout, the three-time NBA slam dunk champion was roasted on the Internet. Mayweather was quick to use his social media platform to show support for the 36-year-old Robinson.
View this post on Instagram
Regardless of his motivations for taking the fight against Logan Paul, many fans are expecting the boxing legend to humble his much younger and bigger opponent on February 20th.
Main Image:
Embed from Getty Images