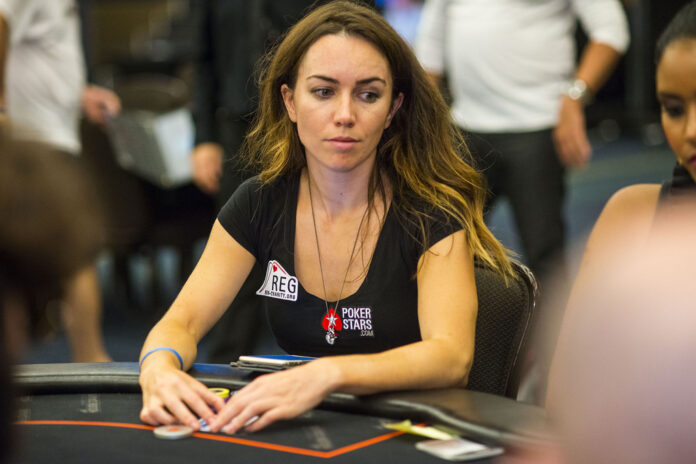 Poker is one of the most lucrative card games in the world, if you know what you're doing. It used to exclusively be played in person, with people able to read the physical cues of other players to determine whether they were bluffing or not.
Female Poker Players Have Won Big Money!
Advances In Technology
Advances in technology have opened the game up to even more people as it's now become extremely popular online. It's estimated that over 100 million people play poker online, with that number continuing to grow.
Part of the reason so many people flock to poker rooms, whether that's in person or online, is because the game offers potentially huge incentives in cash games, and even bigger ones in tournaments.
The prize money for some competitions is eye-watering and is the reason many people regularly play poker, in order to improve their skill and experience so they can fare better in these international tournaments.
It takes years, even decades, to become a world-class poker player with many folks committing to it as a full time career. You need to not only know how to read others, but also be able to think ahead and evaluate what outcomes are possible.
With that in mind, we have compiled a list of the 10 most successful female poker players of all time, and their achievements are staggering.
Vanessa Selbst is one of the most prolific female poker players the world has ever seen, using aggressive play and a stone-cold poker face to take home winnings of roughly $11.9 million in total throughout her career.
In 2017, she retired from major tournament poker though does occasionally dip into smaller tournaments and games. She's won the World Series of Poker three times in her career and also claimed consecutive NAPT titles in 2010 and 2011.
She was one of the first of a generation of players who approached poker with an academic background and an analytical mind. In 2015, she told the Financial Times: "We were the first generation of online players, the first really good poker players. Most of the poker pros in the past were these rough-and-tumble guys that didn't have a great opportunity in their lives who were like, 'I don't see myself having a traditional career, so I'm going out to try my luck in Vegas.'
"They're not these nerdy math guys and girls who were sitting at home or at college with plenty of options but who then started making a lot of money by doing statistical analyses. That's a different generation and that's where we were."
After bursting onto the scene in 2016 and finishing second in the Global Poker Index Player of the Year standings, Kristen Bicknell went on to top that list three years on the spin in 2017, 2018 and 2019.
She began playing poker online while at college, initially as a bit of a side hustle, but soon found she had a knack for it and has since $5.1 million in live tournaments and even more online. She remains one of the most formidable players in the world right now.
One of the pioneers of female poker players is 55-year-old Jennifer Harman, who grew up in Reno, Nevada and initially started playing card games using a fake ID. While studying at college, she worked part-time as a cocktail waitress in Reno and would regularly sit down for poker games after her shifts.
It was that experience that helped her become an elite player and she has won over $2.8 million throughout her career, as well as two World Series of Poker bracelets.
Another trailblazer was Barbara Enright, who began playing in tournaments in the 1980s, back when poker was considered just a game for men. In 1996, she became the first woman to ever win a World Series of Poker bracelet and the year prior had become the first woman to reach the final table of the $10,000 Main Event.
Los Angeles' Maria Ho might just be the most recognisable female poker player in the world, having used her charisma and background in communications to make a successful transition into broadcasting.
She's won $4.1 million during her poker career and continues to add to that total, though also provides commentary at huge tournaments for broadcasters like ESPN and PokerGO.
Kathy Liebert, one of the most decorated female poker players in history, has accrued winnings of $6.1 million over the course of her 26-year career. At 52, she's still active on the circuit. In 2002, she won a tournament as part of the Card Players Cruises series for a purse of $1 million.
Though most successful female poker players hail from the US, one of the most famous is actually from the UK; Liv Boeree. She has travelled the world, winning $3.9 million on the felt and established herself not only as an elite player, but something of a celebrity as well.
She is also a three-time winner of the Global Poker Index European Female Player of the Year but also gets involved in charitable work outside of poker and has a successful science YouTube channel.
Annie Duke no longer plays poker professionally, but she was a phenom in her day and won $4.3 million during her career, including a top 10 World Series of Poker finish in 2000 when she was nine months pregnant.
She has since moved into the business and corporate world and even released a book based off of her poker successes and how those skills transfer into running businesses.
Poker used to be considered strictly a men's game but, thankfully, times have changed and some of the best players in the world are women. As these examples show, the game offers up huge amounts of winnings to those with the talent and dedication to make it.