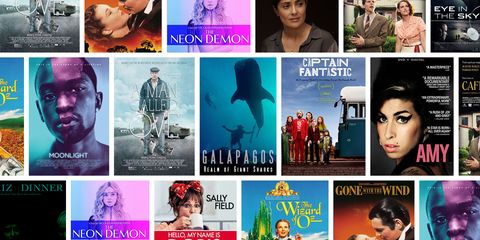 Summer is usually a time when we go outside, soak up the sun, and enjoy the longer days, but there are still plenty of opportunities to watch a film or two and here are some suggestions for the top films to stream online this summer.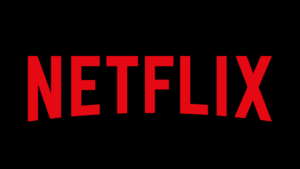 Top Films to Stream Online This Summer
In the Summer Time
If you're travelling for a vacation, you might want to watch something on the plane or at the airport, whereas if you live somewhere like the UK, you'll likely have plenty of rainy days where heading to the beach isn't an option.
So if you're looking for a new movie to watch this summer, why not check out some of these options.
Molly's Game (2017)
Molly's Game is widely considered to be one of the best movies ever made about poker. It recounts the story of Molly Bloom, a professional skier who swapped the slopes for running the biggest poker games in Hollywood.
Her underground gathering attracted many of the movie industry's biggest names. These names have been replaced with fictional characters in the film, though we all know who they were.
Molly's Game is currently available on Netflix.
Summer of Soul (2021)
Summer of Soul is a documentary that explores the 1969 Harlem Cultural Festival. This six-week event took place in Mount Morris Park, in Harlem, New York City, and saw performers like Stevie Wonder, Nina Simone, Gladys Knight & the Pips, and The 5th Dimension take to the stage.
Known colloquially as "Black Woodstock", the Harlem Cultural Festival was a celebration of African American music and culture.
It received very little coverage at the time, despite being attended by more than 300,000 people. Summer of Soul is made up of footage recorded at the festival interwoven with interviews from those involved.
The footage has been cut from over 40 hours of recordings that were made during the concerts, which were reportedly stored in a basement for over five decades.
Summer of Soul is currently available on Hulu and in cinemas in some regions.
The Social Network (2010)
The story of Facebook is one that has been told over and over again. Yet, this now eleven-year-old movie is still one of the most entertaining examples. There are a lot of disputed inaccuracies about its narrative, but why let the truth get in the way of a good story?
Starring big names like Jesse Eisenberg and Justin Timberlake, The Social Network is gripping from the start. It shows the company's founder and CEO, Mark Zuckerberg, as a clever but socially challenged student whose coding skills get him into trouble on more than one occasion.
The Social Network can be found on Netflix.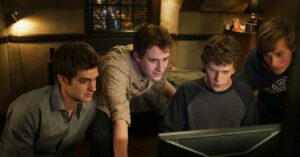 The Irishman (2019)
Whenever Martin Scorsese and Robert De Niro join forces, people pay attention. So when news broke that the pair would be coming together with Joe Pesci for the first time since Casino (1995) and Goodfellas (1990), the movie world was filled with excitement.
This crime thriller is based on Charles Brandt's 2004 nonfiction book, I Heard You Paint Houses.
De Niro plays Fran Sheeran, a truck driver who finds himself working as a hitman for a mobster (Pesci).
At 209 minutes (thee and a half hours), The Irishman is a movie you'll need to make time for. It's totally worth it though, as evidenced by the film's long list of awards and 10 Oscar nominations.
The Irishman is available on Netflix.
Space Jam: A New Legacy (2021)
25 years after the original Space Jam movie hit cinema screens in 1996, Space Jam: A New Legacy is the long-awaited sequel that fans have been anticipating for a long time.
It sees the Looney Tunes team up with LeBron James, who replaced Michael Jordan as the animated characters' friend from the NBA.
While the Looney Tunes have been brought into the 21st century, and new cast members hired, the same basic formula has been used for this sequel. LeBron has been forced by artificial intelligence to assemble a basketball team of fictional characters, which is where Bugs Bunny, Daffy Duck, Porky Pig, Foghorn Leghorn, Tweety, Lola Bunny, Granny, Marvin the Martian and all the other big-name Looney Tunes come in.
Space Jam: A New Legacy is currently available on HBO Max and in cinemas.
Let us known in the comments which of these films are ones you will be watching or make your own suggestions of top films to stream.