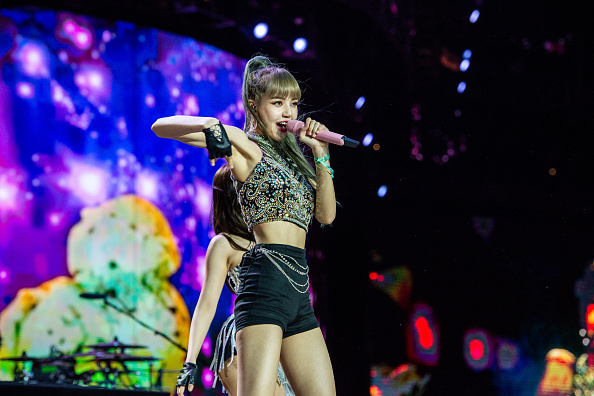 K-pop fans and BLINKS rejoiced as their "Royal Maknae" Lisa of BLACKPINK released a mega collaborative project entitled SG otherwise known as Sxy Girl with Grammy-nominated French-Algerian producer DJ Snake, Puerto Rican singer Ozuna, and, one of hip hop's first ladies Megan Thee Stallion. This collection of tremendous artists would be dubbed on this project as #SOLM.
On October 13th, DJ Snake himself teased the collaboration in his various social media accounts. This news sent BLACKPINK fans on a frenzy. Lisa has been on fire this year, so to speak, since she just released her solo single album Lalisa not too long ago. On October 22nd, the track was released and it's already making waves. Over 400 thousand views on Youtube in its first 30 minutes of release. And, at the time of writing over six million views so far. This number will not be stagnant for long as time passes by. A mere hours after its release, the song is already a bonafide hit. So, let's take a deeper look at the facts and intrigue that surround it.
The Artists Involved
The Kings:
DJ Snake is one of the most prominent music producers walking the planet right now. And, not many would even know he has produced hits music fans have come to know and love. He helped create hits for the likes of Lady Gaga specifically the song Born This Way and the EDM smash hit Turn Down For What collaborating with Lil Jon. These tracks are both Grammy-nominated songs that tell you how much DJ Snake has achieved in his career, albeit, behind the scenes.
Ozuna is known as "The New King Of Reggaeton" and has accomplished so much in his own right. The word "accomplished" is actually an understatement. This Puerto Rican phenom has won two Latin Grammy Awards, 12 Billboard Latin Awards, and holds four Guinness World Records. Not to mention, he has collaborated once before with DJ Snake. They churned out one of 2019's top hits Taki Taki with Pop phenomenon Selena Gomez.
The Queens:
Megan Thee Stallion is a name we are all very much familiar with. Well, how can we be not when she was given the honor to be part of TIME Magazine's 2020 list of the "100 Most Influential People In The World". But, Megan is first and foremost an artist above all else. Creating magic with the likes of Beyoncé on the viral TikTok hit Savage Remix as well as being a featured artist on the Hip-hop anthem WAP by Cardi B. Three Grammy awards and a "Best New Artist" win already under her belt, it seems like Megan Thee Stallion is just getting started.
This K-pop Queen needs no introduction but nevertheless, we shall. Record-breaker, hit-maker, and, trail-blazer Lisa is a force to be reckoned with. Not only is she a part of the much-beloved K-pop conquerors BLACKPINK. But, also she has proved how talented she is in her various solo projects namely with her solo songs Lalisa and Money. This project came as a surprise to many but a welcomed surprise it is. Everyone was also thrilled to know that Lisa herself was credited with the creation of the song. Namely as a songwriter and composer in this hot new track much like everyone involved. This fact further adds to the legacy of Lisa. With a rumored return for BLACKPINK in the last quarter of 2021, this collaboration just left many clamoring for more from Lisa and BLACKPINK as a whole.
YouTube – "SXY GIRL – DJ SNAKE, LISA, MEGAN THESTALLION AND OZUNA"
Spotify – "SXY GIRL – DJ SNAKE, LISA, MEGAN THESTALLION AND OZUNA"
More From LWOS Life
Make sure to stay tuned to LWOS Life for more on this and other stories from around the world of entertainment, culture and more, as they develop. You can always count on LWOS Life to be on top of the major news in the world of entertainment; whilst also providing you with editorials on everything from beer to movie reviews. 
Featured Image Credit