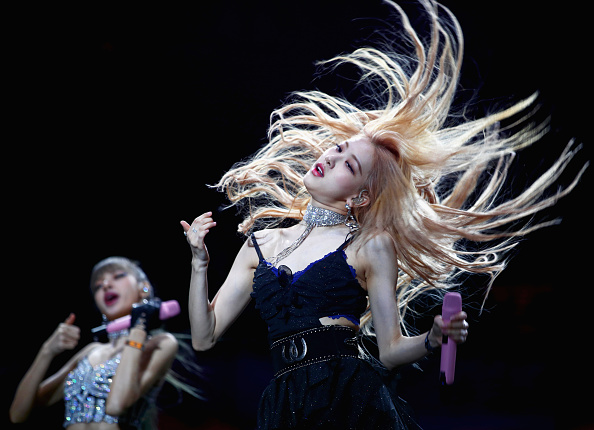 In the last edition of "Idol Solo Spotlight", we started to tackle each individual solo project of the members of the K-pop conquering girl group BLACKPINK. We started chronologically, and naturally, it began with the hit track SOLO by Jennie. Carrying on from the success of that track, almost three years after, BLINKS were treated to the release of Rosé's "-R-" solo debut album in 2021.
Two incredible songs titled respectively as On the Ground and the heartbreaking ballad known as Gone. The latter track will definitely have its time in the spotlight. But, for now, we shall focus on the former; On the Ground. As we dive deeper into concrete facts that made the song a reality, lyrical themes, messages, and, the music video that accompanied it. Without further ado, let's get to it!
Background & Facts
The track was released on Match 12th of 2021 and on the first day of its premiere it was already a box-office hit with fans and music critics alike. Within 24 hours of its arrival, it was already considered a smash hit with Rosé breaking a handful of Youtube records for a Korean solo artist. These records include "Most-Watched Premiere" and "Most Views Within 24 Hours For a Music Video". The word "meteoric" would be an understatement considering the immediate success of the song. Because aside from those initial accolades she would garner, there was more to come immediately after that. Namely the song peaking at number four in South Korea and became the highest-charting song by a Korean female soloist on the U.S. Billboard Hot 100 and UK Singles Chart.
Countless South Korean music program awards, two Guinness World Records, and recently, winning at the Joox Malaysia Top Music Awards in the "Top 5 K-Pop Hits (Mid Year)" category, the song was met with resounding praise from everyone who had heard it. Rosé's hard work paid off and it shows. She was responsible for writing the song alongside a handful of others including BLACKPINK's master producer Teddy Park. They struck gold on this one. Even though the song is titled On the Ground, the track soared to heights only a handful of artists could ever expect. But, considering Rosé's talent, this was the norm and she sure delivered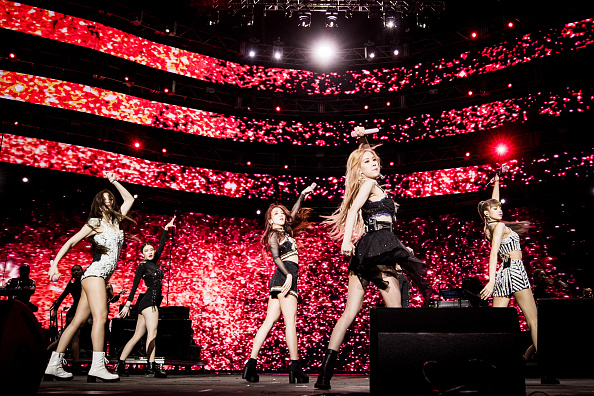 Lyrical Themes
The track tells the story of the highs and humbling lows of success and reaching hard for what's already in arm's reach. As well as cherishing and paying more attention to what was always there while remaining grounded through all the glitz and glamour. Each and everyone one of us has dreamed the biggest dream. We all have hoped to achieve the impossible at least once in our younger days. Some of us who have achieved the feat we so desperately desired, in some cases, would be shocked by how lonely it really it is to be at the top.
The realization and dread now kick in and you end up asking yourself questions like "I got it all, now what?" or "I'm here. I thought I would be happy, but what am I missing?". One would harken back to the times where it felt so safe just dreaming the dream. Being young and carefree. And, trying to find out where it all went wrong along the way. Rosé's thought-provoking song would dive into the deep ends of this train of thought. And, it very much succeeded in reminding everyone how remaining level-headed and smelling the proverbial flowers on the way to success is important to never forget why you wanted it in the first place. The main message in a nutshell is staying true to the person who once was a dreamer and is now "The Dream".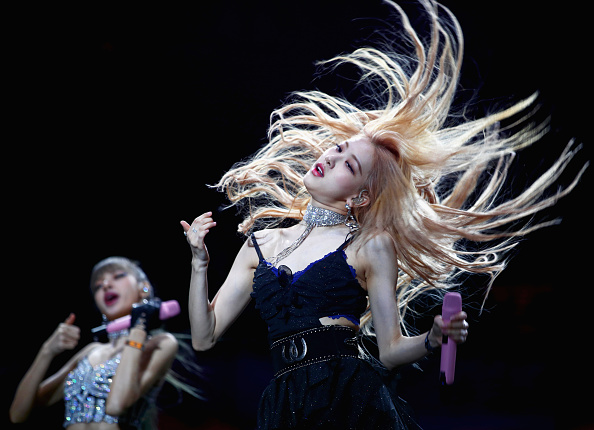 Arrangement & Music Video
The music video starts out with a meteor plummeting towards the earth. And, a car seemingly caught on fire because of the event. Then, we see Rosé in a glamorous dressing room in a beautiful dress but sporting a very blank stare as the first few gentle notes of the song would resonate. We start to hear Rosé's tremendous voice as if she's telling a story straight from the heart. And, from that moment on, one is hooked to uncover this emotional tale. For the majority of the music video, Rosé would be in beautiful set-pieces but her face tells another story. This is a girl who's running on empty. The altitude of her success has caught up to her and she can no longer breathe. Evidence by these lyrics:
"Funny when you want it, suddenly you have it
You find out that your gold's just plastic"
This would be followed up by a particular line in the song that was very striking in its masterful execution and writing. The lyrics go:
"Every day, every night
I've been thinkin' back on you and I
Every day, every night"
That line is Rosé talking to her younger self. The constant thoughts of if she failed the person that wanted it in the first place. She feels the need to go back to basics and reclaim who she truly was. The song is very sobering, to say the least. It reminds the audience that whatever you lost along the way, it will always be there when you need it. You might be directionless right now. But, the fact of the matter is one just needs to slow down and find their true self again. This statement would ring true evidenced by these lines:
"I'm way up in the clouds
And they say I've made it now
But I figured it out
Everything I need is on the ground"
With those lyrics and one more chorus to end this majestic track, we see Rosé frolicking in a sea of flowers. The imagery used signals the rediscovery of what it really means to be happy and your true self. Rosé is slowly but surely rediscovering her true identity once again and she's excited for what's to come. The track is very powerful and it constantly reminds us to never forget the individual that started to dream before they achieved everything. It's all the more powerful with Rosé's voice anchoring and delivering this genuine message.
ROSÉ – 'On The Ground'
More From LWOS Life
Make sure to stay tuned to LWOS Life for more on this and other stories from around the world of entertainment, culture and more, as they develop. You can always count on LWOS Life to be on top of the major news in the world of entertainment; whilst also providing you with editorials on everything from beer to movie reviews. 
Featured Image Credit: