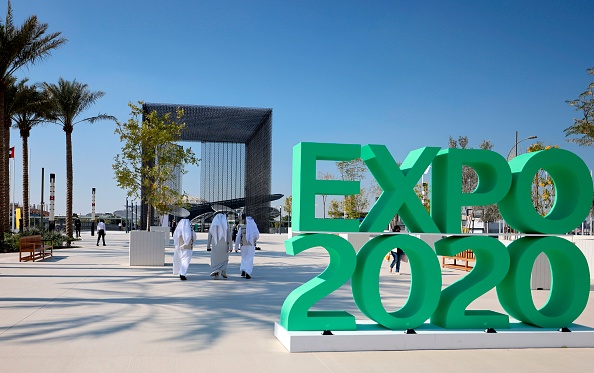 The year 2020 was supposed to be the year of opportunity and new beginnings. Alas, Dubai Expo 2020, among other events, was postponed last year. But as we approach the end of 2021, the world is slowly coming to a "new normal", and events have been back on. From the Euro Cup to the Olympics, music festivals, and more recently, Expo.
Since I was in Dubai (and got a complimentary ticket from my airline), I spent a day at Dubai Expo 2020. Spoiler alert: I loved it.
A Day at Dubai Expo 2020
It's incredibly easy to lose yourself on the Expo grounds. The site is just that big! Thankfully, you don't have to walk all over the shop if you don't want to (although I did with no regrets). The Expo offers buggy rentals and even has a free shuttle service that will take you from District to District. There's so much to do and to see as well. A whole day on the Expo grounds flew by before I knew it. With plenty of exhibitions, food, and cultural performances that vary daily, I didn't have a single dull moment.
If you are fortunate enough to visit Expo 2020, I highly recommend checking out my top five Pavilions: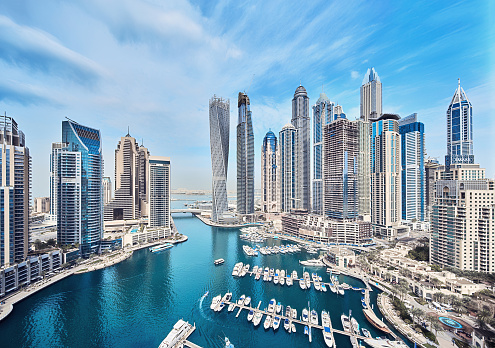 Thailand
Located in the Mobility District, the Thailand Pavilion is a sight to behold. With a curtain of over 500 woven flowers surrounding its façade, the design of their Pavilion skilfully blends traditional Thai aspects with the modern world.
But, honestly, Thailand is on my list because they have the best cultural performance. They managed to masterfully blend traditional dances and Muay Thai with a story that's both hilarious and thrilling.
Women's Pavilion
Despite what you may read and hear, Dubai and the rest of the Emirates are actually looking to lift women. You can see this here, front and center, with the existence of the Women's Pavilion.
The Women's Pavilion showcases women's contributions to society throughout history and what they can contribute for the years to come. There were lots of contributions that I, a woman, hadn't known about – but I won't spoil it for you!
Singapore
The Singapore Pavilion could be described as a "modern treehouse" from the outside. But ultimately, that's what Singapore is best at – seamlessly blending nature and architecture.
I have a hard bias for Asian food. I struggled to pick between the Singapore and Malaysia Pavilions for food for this list. Although both cuisines are very similar, and I would typically lean towards Malaysian in reality, at Expo 2020, Singaporeans have the upper hand when it comes to food quality. Plus, you can enjoy your meal with a view on top of their Pavilion. Although the Swiss still have them beat on the view front.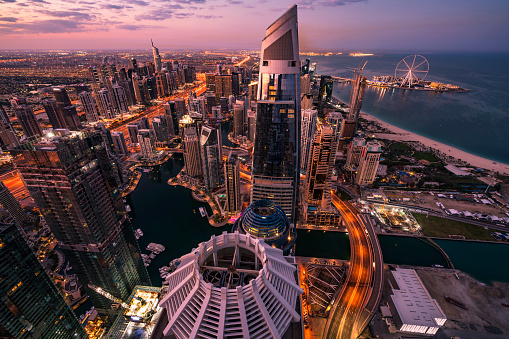 Switzerland
While it doesn't look much from the outside while you roam the Opportunity District, the Switzerland Pavilion is one not to be missed. The Swiss intend to take you on a journey through the landscapes and views they are known for. They've done the job well. In the end, they reward you with the best Swiss chocolate from chocolatier Sprüngli. I've been to Switzerland myself, and this exhibition gave me a deep longing to go back.
However, the Swiss panoramas and chocolate aren't why this Pavilion is on my list. It's the view from their restaurant up the top of their Pavilion. You can enjoy it with a glass of Swiss wine and gorgeous, melty Raclette cheese.
Australia
From the Land Down Under, the Australians indeed have the most unique of Pavilions. Here, culture takes center stage. One can enjoy a classic Aussie bevy alongside their choice of BBQ while enjoying the fantastic music Australia has to offer.
Although hands down, the Aussies have the best exhibition. But the exhibitions are so well-designed that I couldn't take my eyes away. They take you on a journey through 60,000 years of Australian culture and their plans for the future.
More From LWOS Life
Make sure to stay tuned to LWOS Life for more on this and other stories from around the world of entertainment, culture and more, as they develop. You can always count on LWOS Life to be on top of the major news in the world of entertainment; whilst also providing you with editorials on everything from beer to movie reviews
Featured Image Credit