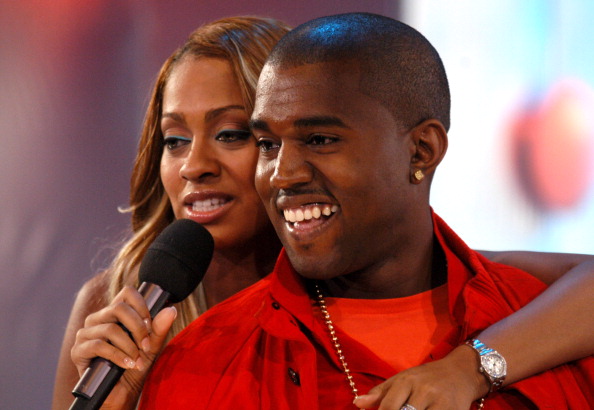 The long and storied discography of Kanye West. Let's delve into this artists' career and look at the Kanye West essentials. These are his essential tracks that one must know. We'll list one from each album. These songs are not the best singles from each album, instead, these are the finest tracks from each one.
Right now Kanye West is filling up the news with his feud with comedian Pete Davidson. Pete is dating Kanye's Ex-Wife Kim Kardashian. Kanye West makes it sound like he's looking for a fight. If the two begin trading shots on pay-per-view you should bet on it with the bonusbets.com melbet promo.
Kanye West Essentials
The College Dropout
Through The Wire
In the blink of a eye, his whole life changed
If you could feel how my face felt, you would know how Mase felt
Thank God I ain't too cool for the safe belt!
I swear to God driver two wants to sue
I got a lawyer for the case to keep what's in my safe safe
My dawgs couldn't tell if I
Looked like Tom Cruise in Vanilla Sky, it was televised
There's been an accident like GEICO
They thought I was burnt up like Pepsi did Michael
I must got a angel
'Cause look how death missed his ass
Late Registration
Drive Slow
I used to love to play my demo tape when the system yanked
Felt like I was almost signed when the shit got cranked
We'll take a Saturday and just circle the mall
They had they Lincolns and Auroras, we was hurtin 'em all
With the girls a lotta flirtin involved, but dawg
Fuck all that flirtin, I'm tryna get in some drawers, so
Put me on with these hoes homie
He told me don't rush to get grown, drive slow homie
Graduation
Homecoming
But if you really cared for her
Then you wouldn't have never hit the airport to follow your dreams
Sometimes I still talk to her, but when I talk to her
It always seems like she talking 'bout me
She said, "You left your kids, and they just like you
They want to rap and make soul beats just like you
But they just not you" and I just got through 
808s & Heartbreak
Heartless
How could you be so, cold as the winter wind when it breeze, yo
Just remember that you talkin' to me though
You know need to watch the way you talkin' to me, yo
I mean after all the things that we've been through
I mean after all the things we got into
Hey yo, I know of some things that you ain't told me
Hey yo, I did some things but that's the old me
And now you wanna get me back and you goin' show me
So you walk around like you don't know me
You got a new friend, well I got homies
But in the end it's still so lonely
My Beautiful Dark Twisted Fantasy
Dark Fantasy
Sorry for the night demons still visit me
The plan was to drink until the pain over
But what's worse, the pain or the hangover?
Fresh air, rollin' down the window
Too many Urkels on your team, that's why your wins low
Watch the Throne
No Church In The Wild
Human beings in a mob
What's a mob to a king?
What's a king to a God?
What's a God to a non-believer
Who don't believe in anything?
Yeezus
Bound 2
Maybe we could still make it to the church steps
But first, you gon' remember how to forget
After all these long-ass verses
I'm tired, you tired, Jesus wept
The Life of Pablo
Saint Pablo
But buy a new car, talkin' 'bout "How my neck look?"
Well, it all looks great
400 years later, we buyin' our own chains
The light is before us brothers, so the devil workin' hard
Real family stick together and see through the mirage
The smokescreens, perceptions of false reality
Who the real owner if your boss gets a salary?
I am one with the people
I am one with the people

I've been woken from enlightened man's dream
Checkin' Instagram comments to crowdsource my self esteem
Let me not say too much or do too much
'Cause if I'm up way too much, I'm out of touch
I'm prayin' a out-of-body experience will happen
So the people can see my light, now it's not just rappin'
God, I have humbled myself before the court
Drop my ego and confidence was my last resort
Ye
Ghost Town
I let it all go, of everything that I know
Of everything that I know
And nothing hurts anymore, I feel kinda free
We're still the kids we used to be
I put my hand on the stove, to see if I still bleed 
Kids See Ghosts
Reborn
At times, wonder my purpose
Easy then to feel worthless
But, peace is something that starts with me
Had so much on my mind, I didn't know where to go
I've come a long way from them hauntin' me 
Donda
Believe What I Say
Don't involve yourself in things you don't have to know
I ain't never question what you was askin' for
I gave you every single thing you was askin' for
I don't understand how anybody could ask for more
Got a list of even more, I just laugh it off
I be goin' through things I had to wrote
Celebrity drama that only Brad'll know
Too many family secrets, somebody passin' notes
Things I cried about, I found laughable 
Check out more Hip Hop at LWOS.Life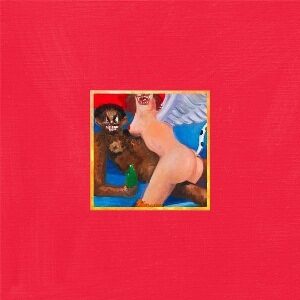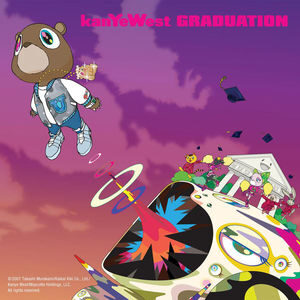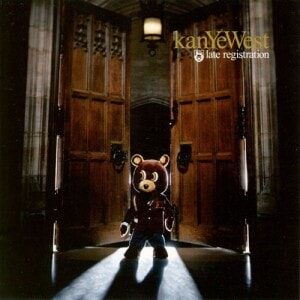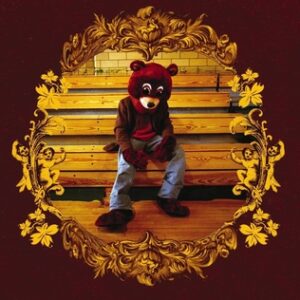 Featured Image Credit