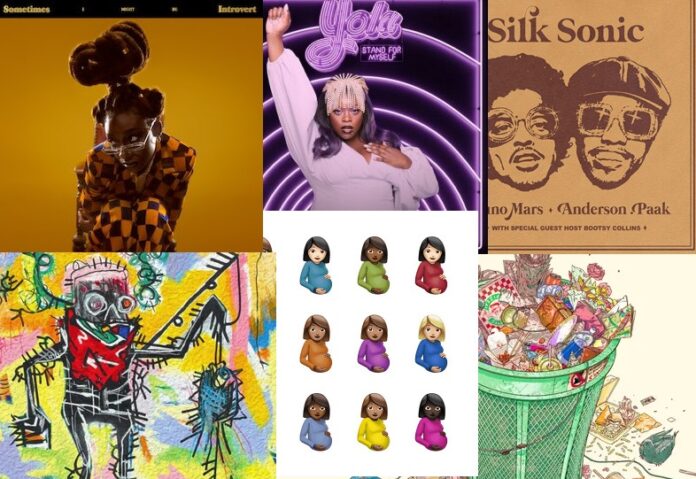 These are the top 5 hip hop albums of 2021! We will also include the weakest album of hop hop's 2021. In addition to the top 5 hip hop albums of 2021, we will also include a bonus notable R&B/Soul Album.
Top 5 Hip Hop Albums of 2021
5.

Donda

 by Kanya West
Sub-Genre: Christian Hip Hop
One of the most popular albums of 2021. This hip hop album from Chicago-born rapper and producer Kanye West presented a long-form album, Donda, mixed with soul beats and many features. Some great tracks on here such as No Child Left Behind, Believe What I Say, and Jail. The album calls back to the golden age of Kanye West, with his earlier work, and tries to mix it with his more modern pieces.
4.

Call Me If You Get Lost

 by Tyler, the Creator
Sub-Genre: West Coast Hip Hop
Call Me If You Get Lost from West Coast rapper Tyler, the Creator represents his 7th full-length studio album. Tyler and his crew are traveling all around the world and you get to listen to it. One of the better hip-hop albums of the year. Much less abstract than his previous work and more west coast style. A fun album that has some strong lyrics.
3.

Pray for Haiti

 by Mach-Hommy 
Sub-Genre: Conscious Hip Hop
"A lot of our psychological energy and makeup is kind of, like, split between two places because we have to be where we are. But, we also — we can't leave where we come from," the American-Haitian rapper, Mach-Hommy, told NPR earlier this year. Pray for Haiti follows and discusses the upheaval of the country after the assassination of the president of Haiti, a period of upheaval. The album is a must-listen. Strong lyrics carry this album.
2.

Garbology

 by Aesop Rock and Blockhead
Sub-Genre: Abstract Hip Hop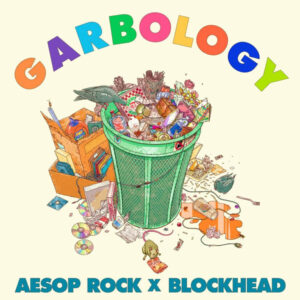 Getting back to their roots, Aesop Rock and Blockhead create a classic abstract hip hop style album in Garbology. Aesop Rock is struggling with existing in reality and having trouble navigating the world of normal people. Complex lyrics over stacked beats create a great album for lovers of abstract hip hop.
1.

Sometimes I Might Be Introvert

 by Little Simz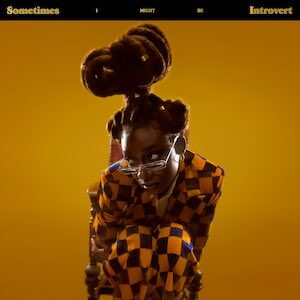 Sub-Genre: Conscious Hip Hop
Sometimes I Might Be Introvert by Little Simz represents everything I love about hip hop. Strong rhyming lyrics that tell a concrete story over smooth beats. She doesn't miss a beat or mispronounce a single syllable. She has a clear message and you will hear it on this powerful album. It is the best hip-hop album of 2021 and a must-listen! She created a classic on this one.
Honorable Mention: 
Stand for Myself
 by Yola
Genre: R&B, Soul, Country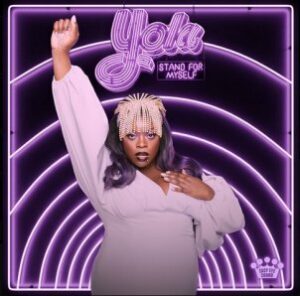 Yola, with her beautiful and powerful voice, brings me back to listening to soul and Mo-town music of the mid-'70s. On Stand for Myself, she has an empowering message of bringing out herself and standing for her. She mixes soul, R&B, and some country on this album. With her powerful voice, this is one of the best albums of the year.
Weakest Album of 2021: 
Certified Lover Boy
 by Drake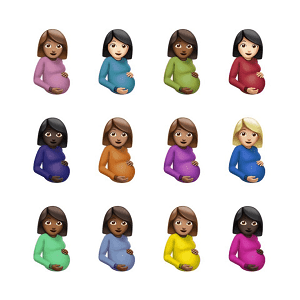 Canadian-born rapper Drake has produced the best-selling hip-hop album of this year. However, it lacks anything notable or interesting. Flat beats we've heard before, weak lyrics that say nothing. He doesn't layer his rhymes on this one. You won't even get iambic pentameter on this, a simple A-A, B-B rhyme scheme is satisfying for Drake who clearly is barely trying. Certified Lover Boy is a lengthy series of mid-tracks, no extreme highs or lows on this album, just suburban K-Mart background noise.
More From LWOS Life
Make sure to stay tuned to LWOS Life for more on this and other stories from around the world of entertainment, culture and more, as they develop. You can always count on LWOS Life to be on top of the major news in the world of entertainment; whilst also providing you with editorials on everything from beer to movie reviews.