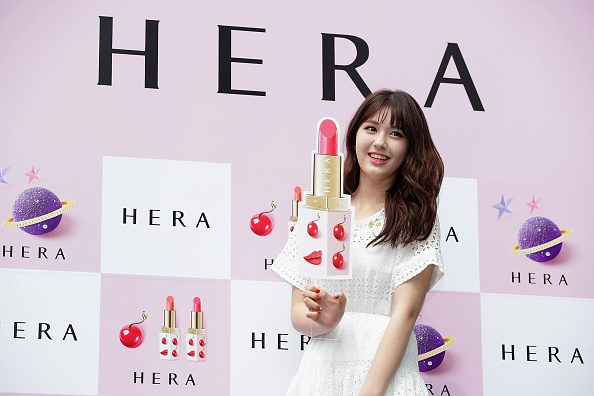 We've reached the penultimate edition of this month-long "Stages of Love Through K-pop" series. Thus far, I've covered two of the of most talented girl groups in all of K-pop ITZY and BLACKPINK; go check those out if you haven't. This week, we pivot to a K-pop soloist, as I cover the "Stages of Love" with the dazzling songs of Jeon Somi.
The "Queen of THEBLACKLABEL" reigned supreme towards the end of last year by releasing her solo debut album XOXO to massive fanfare. With three years of being a soloist under her belt, Somi just keeps on getting better and better with each subsequent release. It's time to give some much-deserved love to her splendid tracks as I give her the spotlight. Without further ado, Sommungchi, let's go!
CRUSH: "Dumb Dumb"
This song, along with album title track XOXO, sent Somi's burgeoning career into the stratosphere in 2021. Dumb Dumb spotlights the trials and tribulations of wanting the only person you have eyes for to notice you. We've all had experiences of wanting that special person to look at us the same way, and we do everything in our power to make it happen.
We would formulate such silly plans, and go out of our way to capture the attention of who we think and feel is "The One". This song actually holds a very innocent message, that sends listeners on a trip to a time of juvenile recklessness, with its masterful shift in tone and vibe as the song jumps to each section.
Dumb Dumb is a callback to all of our teenage years. It's about being young and dumb, throwing caution to the wood and just getting lost in a feeling, as evidenced by the latter part of the chorus which states:
"영혼까지 끌어 떠는 내숭
결국 이게 다 널 위한거야
Dumb dumb dumb
순수한 내 눈빛보고 잔머리 굴리지말고
Let's play dumb dumb dumb"
In English, it roughly translates to:
"Trying my best to put up a front to impress you
At the end, it's all for you
DUMB DUMB DUMB
When you look into my eyes, don't think too much
Let's play DUMB DUMB DUMB"
CONFESSION: "What You Waiting For"
The high-octane beat of this song leaves you wanting more way after the song has concluded. What You Waiting For speaks of mixed signals and the hardships of being the only person courageous enough to let their feelings fly. What You Waiting For takes the concept of confession and turns it on his head.
The protagonist of this song has explicitly stated their true feelings. However, the protagonist cannot get a clear read or answer on what the other person feels. It's a rollercoaster of emotion when somebody gives off confusing signals. One moment, they make you feel like you are their whole world. The next moment, it's the exact opposite.
It takes a considerable amount of confidence to put yourself out there, and being left high and dry is presumably not a good feeling. The song ends with the protagonist leaving the proverbial "ball" in the other person's "court" to think about what they really want by stating the following lyrics:
"Oh my my
I'm falling over you
So you do what you gotta do
I know I'm all you got to lose"
LOVE: "Watermelon"
On season one episode six of her Youtube web series " I AM SOMI", Somi shyly unveiled a a song she wrote and composed and wanted to get the thoughts of THEBLACKLABEL CEO and esteemed BLACKPINK producer Teddy Park. Somi played the song in full at their studio and Teddy absolutely loved it. That song would eventually be the underrated gem Watermelon.
The song compared love to a watermelon. Watermelons are difficult to open. However, once you finally pry it open, the contents of this sweet fruit makes the effort worth it. Much-like the humble fruit, love is something you need to work for, and once you inevitably open up to this concept and experience everything it can offer, there's no going back.
HEARTBREAK: "Anymore"
I've covered and discussed Anymore twice before, and once again I'm going to shine a bright light on this amazing track. This song's allure is its hauntingly beautiful tone and sobering lyrics that tackles heartbreak. I truly love this song because it's so raw and real, even though upon hearing it, it'll absolutely break your heart in pieces.
For the uninitiated, this song talks of holding out hope for somebody that you once held so dear to come back, while constantly reliving and enduring the memories and excruciating pain they've left behind.
However, until then, you just have to continue to carry this pain and persevere, if that day ever comes. The chorus of Anymore will leave you in the puddle of your own tears, but like any person whose painfully optimistic, this song talks of hope underneath the pain and the chorus' words further cements those sentiments with the following lyrics:
"For now I'll be stuck in this beautiful nightmare
'Til you come back, I'll be standing right here
Do I ever cross your mind?
You used to be something like a beautiful daisy
But now you're like a rose with your thorns how you hurt me
Do I ever cross your mind
Anymore"