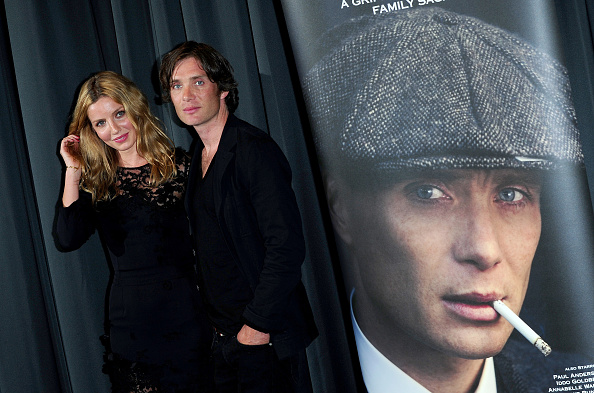 The Peaky Blinders season 6 premiere presented us with Tommy Shelby teetering on the brink. One moment he was trying to commit suicide, and the next moment, he was back to making deals – then he was dropping everything to see his daughter, Ruby, who in his mind has developed a gypsy curse.
The latest episode starts with a rare sight – a smiling Tommy Shelby. As soon as he sees his daughter run out of the house smiling to greet his return, a large smile breaks out across his face. But is Ruby really okay?
Throughout any Peaky Blinders season, we have seen evidence of Tommy suffering from PTSD from his time in the war – this tends to happen whenever he is under extreme stress. Tommy suffers during this episode when he begins fitting in the bathroom, much to the dismay of his doting wife, Lizzie. 
Tommy shows a rare moment of vulnerability around Lizzie when he admits he also had a fit on the way back to Birmingham. Could this be stress-related? Ruby seemingly gets the all-clear from the doctors – and Lizzie suggests Tommy should see a doctor. In true Shelby style, he responds by telling his worried wife he has too much business to make time for the doctors.
Tommy has a tense meeting with IRA representative Lorna McKee. Tommy lays out his plans by asking Lorna to help him prove to Jack Nelson that the fascist movement can take off in Ireland and England. Tommy wants to link Jack up with Oswald Mosley – hopefully leading to Jack giving Tommy permission to sell opium in Boston.
Tommy manages to get hold of correspondence between Nelson and President Roosevelt, highlighting Jack Nelson and his strong opinions on Jewish people. By introducing Jack to Oswald Mosley, Tommy wants to gain the trust of both. 
In a conversation with his sister, Ada, Tommy admitted "…by being among the fascists, I can undermine them," he tells his little sister. "Polly would approve; beneath the gold and diamonds, the mink and the lace, she was a solid socialist."
The conversation between Tommy and Ada gives us an insight into his plan in taking down both Jack and Oswald Mosley from the inside.
The highlight of episode two revolved around the return of Jewish mobster, Alfie Solomons. Alfie has been staying out of sight in London for a few years. Isolation seems to have calmed him down a bit. After Tommy presses a few buttons, he explains to Alfie his plan in making the Solomons' family name feared once again – by cutting him in on the Boston opium deal. 
With Jack's views on Jews known to Tommy, is he hoping to create a war between the Nelson and Solomons family – with the Shelby family swooping in to take everything?
Episode 2 ends on a sinister note, with Ruby becoming unwell again. She is found by mother Lizzie staring at the fireplace complaining about hearing voices. Her temperature soon skyrockets, and she says she is being watched again by the grey man. Who is the grey man? Is this a gypsy curse? Or is there something even more sinister at play?
Episode 2 presents several situations for the audience to absorb. Tommy's plan for bringing down the fascists from the inside is coming together. Michael and his hatred for Tommy seem to be getting stronger the longer he is in jail. 
It feels like we are nearing a war. What does the return of Alfie Solomons mean for everyone? What is wrong with Ruby? Season 6 Episode 2 was jam-packed with different storylines. But in true Peaky Blinders style, they were weaved together brilliantly. 
In the words of Tommy Shelby, "When you plan something well there's no need to rush."
Check out our review of season 6 episode 1.