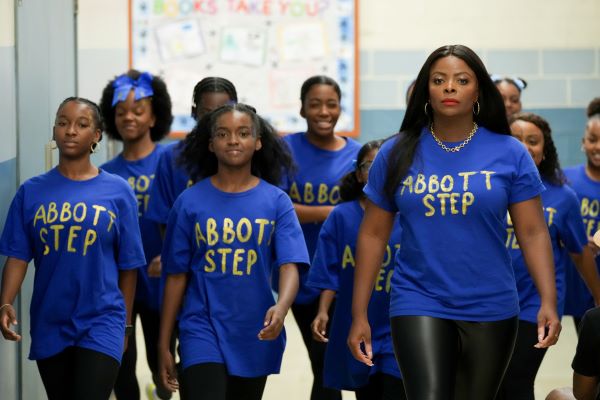 If you're a fan of Abbott Elementary, you've probably been crossing your fingers that they won't cancel the show as they've done with many others. But, with episode two getting the best comedy ratings for ABC since the last episode of Modern Family, it is no surprise they renewed it for a second season.
Cast and Plot
Starring, written, and produced by the talented Quinta Brunson. This show follows a group of Elementary teachers working hard to give their students the best education they can afford at Abbott Elementary public school.
The pilot episode of Abbott Elementary aired in December. It quickly became a must-see show that everyone can look forward to when it started its run on Tuesdays in January 2022.
The reviews and ratings didn't shock many who knew the gold ABC had in their hands. This workplace comedy is similar to popular shows like The Office and Parks and Recreation.
It follows Quinta Brunson as Janine Teagues as she teaches second grade at a public school in Philadelphia. Her colleagues include Barbara Howard (Sheryl Lee Ralph), Melissa Schemmenti (Lisa Ann Walter ), Jacob Hill (Chris Perfetti), and Gregory Eddie (Tyler James Williams). It was bound to be a hit with all these big names attached to the show.
Series favorite, Principal Ava Coleman, played by the talented Janelle James, makes this hit sitcom fun and will keep you coming back for more. Although you won't like her at first, you'll grow to see the real her, and she isn't all that bad.
Is Season 1 Over?
No, the first season of the show isn't over. Abbott Elementary is on a break, but we have been eagerly waiting for its return.
Episode 10 "Open House" of Abbott Elementary is back on your screens on Tuesday, March 22 at 9 pm EST. The last three episodes of the first season will air weekly until the season 1 finale; yes, we only get 13 episodes of this comedy gold.
Abbott Elementary Season 2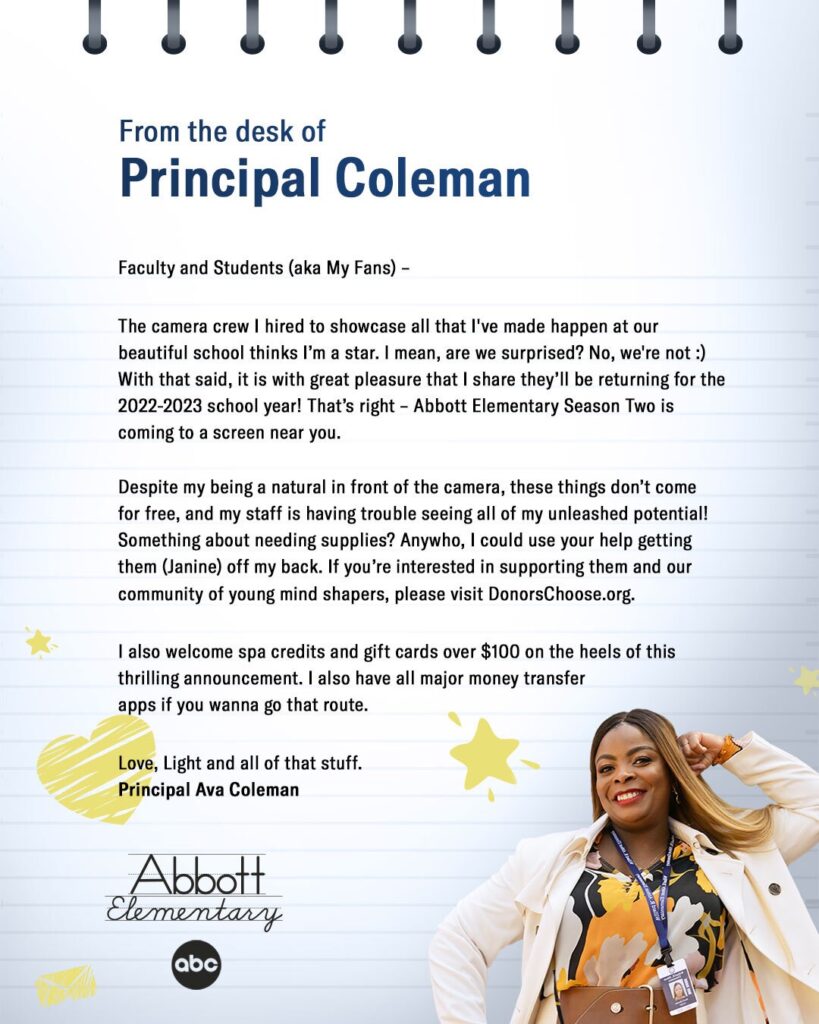 Straight from the desk of Principle Ava, here is the announcement for the show's return. Garnering over 10,000 likes on Twitter, it's clear everyone is waiting for more laughs from this talented cast. Hopefully, we get more episodes in season 2.