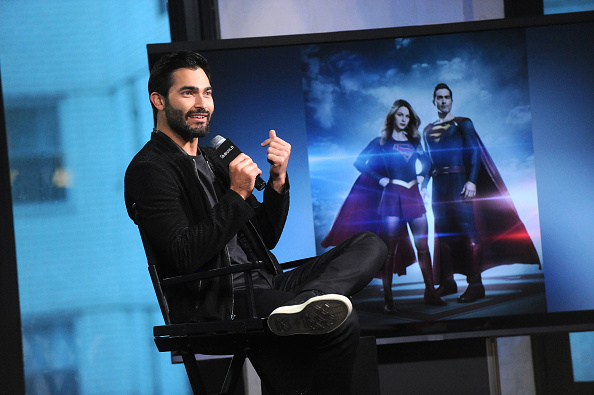 The tale of Superman and Lois isn't over yet! Fans can be happy to know that the show has been renewed for a third season on the CW Network.
The CW doesn't have the best reputation when it comes to renewing their good-quality shows. So, you can't blame fans for being skeptical after having to wait longer than usual to find out the fate of their favorite superhero family.
CW renewal and cancellation news usually come in January and February, so by March,  most of us were worried. However, with the success and rave reviews, this show has garnered, it's no surprise they greenlit another season.

What is "Superman and Lois" about?
After the success of Smallville on the CW, the network was ready to take on another show about the "Man of Steel" starring Tyler Hoechlin as Clark Kent/Superman. Fun fact, Tyler Hoechlin auditioned for the role of Superman in the Henry Cavill "Man of Steel" franchise. Even though he didn't get the role, he landed a similar gig but in a whole other universe; the Arrowverse.
CW's Superman & Lois follows the Kent family made up of Superman and his wife and renowned reporter,  Lois Lane played by the beautiful Elizabeth Tulloch, as they raise their two sons in the small town of Smallville. These working parents have to deal with trying to understand their teenage twin sons Jonathan (Jordan Elsass) and Jordan (Alexander Garfin). One of whom has started displaying powers similar to that of his Kryptonian father.
With villains and Kryptonian relatives popping up now and then, this show delivers when it comes to action-packed scenes, emotions, and exploring the complicated life of Clark Kent. The second season is tackling even more sensitive topics with villains like Bizarro and Lois trying to save her sister from the Inverse Method Cult.
The boys also go through a myriad of problems balancing high school, girlfriends, and living with the fact that their father is Superman. I would be going through a mini-crisis too if I found out my father was the most famous and powerful man on Earth.
Not to mention the pressure they have to live up to as sons of a superhero. With a cute nickname like the "Fraternals," the Kent boys have their father's charm and good looks.
The show goes to great lengths to showcase each character's complicated personalities and desires in a way that's unique to each story. It's interesting watching them learn life lessons from their mistakes and become better each day. Tyler Hoechlin brings an affectionate, funny, and mature side of Superman that's refreshing to see on screen. Season two easily draws you into the lives of the people living in Smallville, and by the end of each episode, you'll want to help too.
Fan-favorite Lana Lang is a regular on the show. In this world, she's a mother of two girls working on saving her marriage and close friends with Clark Kent. While she goes through heartache and doubt while running for town mayor, it's wonderful to see her pick herself up and be strong for her kids and her dreams.
Since it first aired fans have come to love the more grounded approach of Superman & Lois as Clark Kent deals with friendships, marriage, and what it means to be a parent in the 21st century.
Superman and Lois Season 3
As the CW Network prepares for their 2022-2023 programming, you'll be happy to know that Superman and Lois is on the list of returning shows. Although, there is no specific date for when season 3 will air, rumors have it it will come back at the beginning of 2023 just like season 2 did.
Other CW shows renewed for an additional season include Riverdale, The Flash, All American, Nancy Drew Kung Fu, and Walker. Mark Pedowitz, the current CW Network CEO says these are some of their most-streamed and socially engaging programs.
Episode 8 "Into Oblivion" of Superman and Lois season 2 is available to stream for free on the CW app.
Take a look at other sci-fi shows like Superman and Lois returning in 2022.