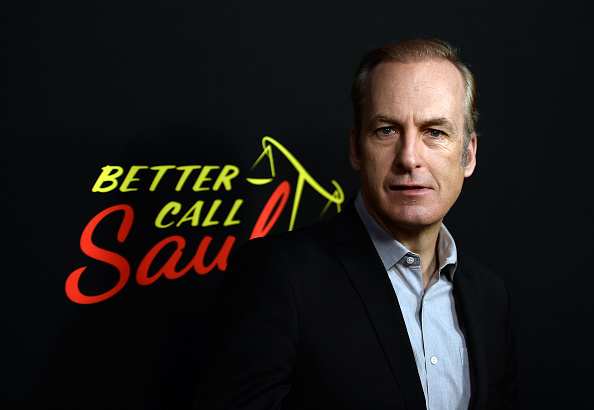 Following the conclusion of the epicly popular hit show Breaking Bad, fans and critics alike hoped for a comeback or a spin-off. AMC announced the desired prequel spin-off show most fans wanted, Better Call Saul — based around the life and crimes of lawyer Jimmy McGill, AKA Saul Goodman. 
After wowing us since 2015, the critically acclaimed show is ready to air its sixth and final season. The premiere of season 6 is set to air Monday, April 18, on AMC and AMC+. This last season will be split into two parts, much like Ozark. It will be 13-episodes, with the first part of the season beginning on April 18 and the last part starting on July 11, 2022.
It has been an eventful and engaging journey, but the final season of Better Call Saul seems set to complete the Jimmy McGill to Saul Goodman journey.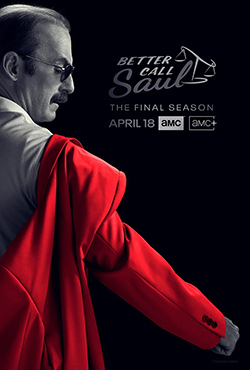 Details
A new poster for the final season is half color and half black. The engaging poster for the upcoming season hints that we will see more scenes from the fascinating Gene timeline. The Gene timeline is post-Breaking Bad where Saul Goodman is in Alaska under the alias Gene Takavic. It promises to be interesting to see how the show weaves the Gene timeline further into the show since, primarily, the show is a prequel to Breaking Bad and had focused on the main story arc of Jimmy McGill transitioning into Saul Goodman.
Plot
Season 6 revolves around Jimmy and his journey to transitioning into Saul Goodman. It has been a fascinating journey, and this final season is sure to bring plenty more twists and turns. It has been an eventful journey from an aspiring lawyer hellbent on impressing his lawyer girlfriend Kim to a fully-fledged rogue criminal lawyer. Season 6 is set to concentrate heavily on Saul and his dealings with the cartel while trying to build his rogue practice. 
Kim has been a steadying influence in his life – from his days as an aspiring lawyer to dealing with drug cartels. But with Kim battling her own demons in deciding what kind of lawyer she wants to be — [wpdiscuz-feedback id="wh377tuix7″ question="Will Kim leave Jimmy or could she be in danger due to Jimmy's dealings with the Cartel? Let us know what you think!" opened="1″]will she decide she is better off without Saul?[/wpdiscuz-feedback]
Mike and Gus will be returning for the final season of Better Call Saul and will both seemingly play a vital role in season 6 as Saul and his life descend into chaos — and he becomes Gene Takavic.
Despite Better Call Saul being a spin-off of Breaking Bad, but it has been an engaging standalone success. Better Call Saul is considerably more restrained, especially in its storytelling. It has focused heavily on character development, which has made the journey of Jimmy to Saul all the more brilliantly engaging.
In addition, the character Mike has been portrayed differently in Better Call Saul, with him becoming much more involved in more action scenes with the Cartel as this season has progressed. With the development of characters so subtly done alongside the ever-increasing action scenes as the show has progressed, the credit for weaving the two vital elements together has to go to director Vince Gilligan.
Various Delays and Mishaps
Production of this highly anticipated final season was delayed heavily due to COVID-19 and the sudden near-fatal heart attack suffered by Bob Odenkirk. Despite these setbacks, Director Vince Gilligan teased what season 6 has in store for viewers when he told Rolling Stone: "You have waited a lot for it, it is going to be worthy of waiting."
Final Thoughts
With the Better Call Saul series coming to a close with this hotly anticipated final season, we are promised an increased pace with a limited number of episodes left. With the show coming to an end, Vince Gilligan and showrunner Peter Gould have teased us recently that this final season promises to be an action-packed ending to what has been a highly entertaining and authentic series.
Check out our recent review of the new Top Boy season on Netflix!
More From LWOS Life
Make sure to stay tuned to LWOS Life for more on this and other stories from around the world of entertainment, culture and more, as they develop. You can always count on LWOS Life to be on top of the major news in the world of entertainment; whilst also providing you with editorials on everything from beer to movie reviews.