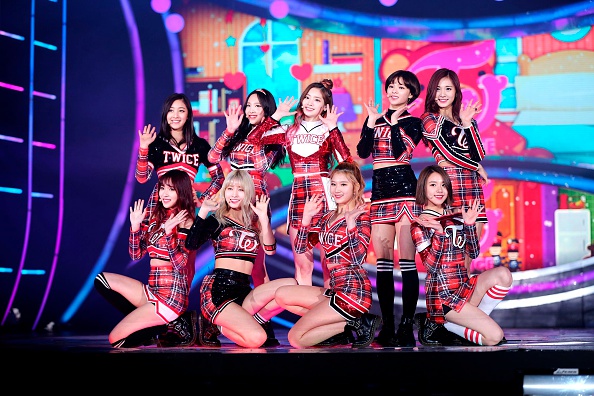 ONCEs do not panic, this is not a drill! After almost seven long years, the nation's girl group TWICE finally established their own individual Instagram accounts. K-pop fans alike were sent into a frenzy upon learning that the OT9 has their own official individual accounts on the major photo and video sharing platform.
This is reminiscent of what ARMYs felt when BTS established their own accounts. While this seems fairly innocent on surface level, this might be a teaser of what's to come. Let's have fun and take a look at each member's first posts, and get a bit serious as we speculate on what this entails.
Nayeon
Instagram Handle: @nayeonyny
K-pop's cutest "unnie" Nayeon finally has her own platform to showcase her funny and crazy posts. Fans on Twitter have wittingly stated that Nabong has been waiting for this since the beginning, and has a treasure trove of entertaining content for ONCE to consume. Nayeon did not disappoint by showcasing her golden locks and stunning features on this individual post: 
View this post on Instagram
Jeongyeon
Instagram Handle: @jy_piece
In true fashion befitting one Jeongyeon, TWICE's "chicest" member simply posted a photo of her in the makeup chair getting a touch up. While she doesn't need any form of makeup, with her striking eyes and features, ONCE thoroughly enjoyed seeing this one.
View this post on Instagram
Jihyo
Instagram Handle: @_zyozyo
All hail God Jihyo! TWICE's mighty leader posted an adorable picture of her smiling while enjoying a huge slice of pizza. While the caption simply read "Hi ONCE🍕," it was more than enough for ONCEs to go ballistic. All the best to the one true leader, you deserve every bit of that pizza.
View this post on Instagram
Momo
instagram Handle: @momo
The "Dancing MOchine" came in like a house on fire by simply rocking Balenciaga black. Not to mention, she's sporting a clean Instagram handle. In this post, Momo seems like she's backstage, getting ready to electrify the stage in rehearsals. And, ONCEs know the supreme work ethic of Momo, and it's not a surprise that she would post something like this. Cheers to our "Queen of Dance," may you eat more Jokbal to recharge your energy!
View this post on Instagram
Sana
Instagram Handle: @m.by__sana
"No Sana, No Life."
Breathe ONCE, it has finally happened. Our favorite "Hamchi" looks incredibly stunning taking photos in the Banc of California Stadium. Those who can't get enough of the J-Liner can finally rest easy knowing that Sana has her own Instagram account.
View this post on Instagram
Mina
Instagram Handle: @mina_sr_my
TWICE's "Black Swan" Mina never disappoints. Her signature mild mannered demeanor and radiating elegance is on full display in these gorgeous photos. Additionally, it's extremely adorable that she bundled up her individual photos with their group photo in California. We stan an elegant queen.
View this post on Instagram
Dahyun
Instagram Handle: @dahhyunnee
Dahyun has taken a break from hunting cameras, as it hunts her, and for good reason. ONCEs "Dubu" looks splendidly beautiful repping the TWICE top. Need we say more? Just look at the comments section, it's filled with adoring ONCE praising, and deservingly so, one Kim Dahyun.
View this post on Instagram
Chaeyoung
Instagram Handle: @chaeyo.0
"Baby Beast" is starting her time off on Instagram by, not only posting stunning photos of herself, but also pieces of art created by her. Chaeyoung, or more affectionately called by ONCEs as "Chaeng-casso" for her supreme artistic skills, is looking mighty ready to perform in front of ONCEs in their encore concerts in the U.S. Here's to more cute Chaeng photos and supreme artworks!
View this post on Instagram
Tzuyu
Instagram Handle: @thinkaboutzu
Last, but most certainly not the least, TWICE's supreme maknae Tzuyu. To this day, everyone is still captivated by her unmatched beauty. ONCEs and casual fans alike are rejoicing at the thought of Chou Tzuyu being able to freely post anything she wants, like this throwback photo from the "Alcohol-Free" music video shoot.
View this post on Instagram
What This Could Mean
ONCEs were ecstatic upon hearing that all nine members of TWICE finally have their own Instagram accounts. However, some were wary of what this could mean. Some concerned ONCEs feared this could be the beginning of the end of the group, as an official announcement is yet to be made by JYP Entertainment regarding the group's contract which is set to elapse this October.
But, we beg to differ. While this is all speculation, and should be taken with a huge chunk of salt, we feel this is a start of a new era.
TWICE, at the time of writing, is currently in the U.S. to perform their encore concerts for American fans. With TWICE getting more popular in the West, this could simply be a way for new fans to get to know them better. TWICE is selling out huge stadiums in California in just an hour. There seems to be no signs of slowing down for the much-beloved girl group.
Their star continues to burn extremely bright, and we're excited for what's to come. For now, enjoy the Instagram accounts, ONCE!
Featured Image Credit:
Embed from Getty Images