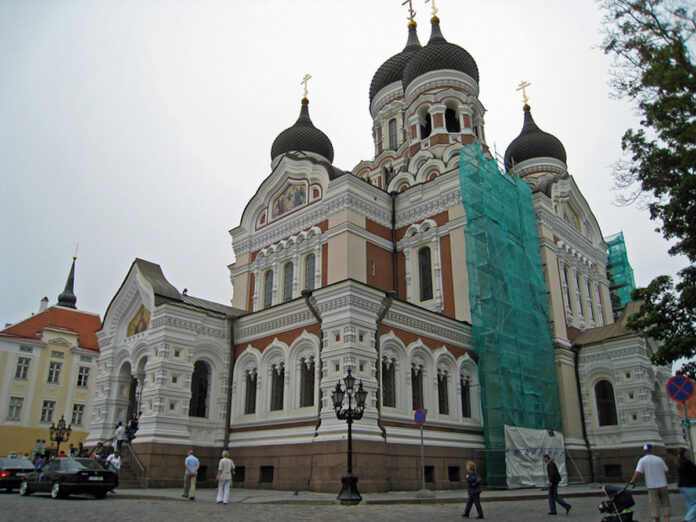 Europe presents a tough challenge to every budget traveller, with a beautiful mix of culture and wonderful culinary delights fighting against the ever-increasing costs – making it a tough task when planning your next budget-friendly holiday. Never fear, as LWOS Life has you covered and is bringing you the 5 best places to visit in Europe on a budget in 2023.
Europe on a Budget: 5 Best Places to Visit
Europe on a Budget: The Albanian Coast
Many people are looking for sun, sea and sand for their holidays, but those destinations usually come at a high cost. Europe has a hidden gem – if you head east, you will come across the Albanian coast.
Read More: 5 Best End of Year Holiday Destinations 2023
It's a rarity in Europe that is seemingly untouched by modern development, with it being one of the cheapest countries on the continent. The coast of Albania is somewhat of an undiscovered gem, with many people not having visited this beautiful coast. The Ionian coast is flanked by stunning ocean and golden sands, making it a picturesque destination. It's a must-visit location, with beautiful beaches, delicious seafood and a plethora of wonderful photo opportunities.
Tallinn these days🍁🍂🇪🇪 @visitestonia pic.twitter.com/XAFFbOKyhz

— Anett Numa (@Anetttu) October 21, 2023
Tallinn, Estonia
An increasingly popular holiday destination is Tallinn, the capital of Estonia. Despite being left in ruins after the Soviets left in 1991, Estonia is flourishing and attracts millions of visitors. The main attraction in Estonia is Tallinn, a stunning medieval city, which is a must-visit at Christmas – for their magical Christmas market.
Read More: 5 of the Best Gap Year Destinations 2023 
Despite having an enchanting appeal at Christmas, Tallinn is equally beautiful in the summer, with a range of beaches across the city making it popular with locals and tourists. The capital of Estonia is fast becoming a popular hub for many businesses, with Skype, Transferwise and Bolt based there. It can also act as a base to explore Estonia, with stunning beaches and enchanting national parks, making Tallinn one of the most fascinating and affordable places to visit.
Budapest, Hungary
Budapest is fast becoming one of the most popular capitals in Europe. Its enchanting atmosphere, affordable food and drink, and charming atmosphere make it a brilliant holiday destination for many. The pools in the spa and beautiful fountains mean Budapest is a must-visit, especially during Spring (March to May) or Autumn (Sept to Nov) when the climate is more friendly to those of you who will enjoy a swim in one of the popular outdoor pools.
Read More: Seven Alternative Sports to Try When Visiting Canada
Once the evening comes around, there are a number of bars in District VII which offer cheap local white or rose, which again makes this a great activity in the summer. Budapest is a wonderful choice for those who enjoy outdoor spa days and are partial to a tipple in the evening.
Check out this snapshot of our recent trip to beautiful Porto – best known for its port wine production and a commercial hub of #Portugal 🇬🇧🤝🇵🇹

This visit was a testament to the thriving partnerships between our countries. Thank you to all of our gracious hosts and partners 👇 pic.twitter.com/jSklW0vhZV

— UK in Portugal 🇬🇧🇵🇹 (@ukinportugal) October 20, 2023
Porto, Portugal
Portugal's second city, Porto, is fast becoming one of the most appealing European city breaks, with its stunning location on the banks of the river Duoro. It's a wonderful city, offering a more relaxed feel than Lisbon while providing a plethora of no-frills places to eat and drink. 
Read More: Bordaloii: Using Street Art to Make a Difference
Despite the Dom Luis I Bridge being a beautiful landmark to enjoy dinner and drinks in front of, it is worth heading a few streets away to enjoy delicious seafood and port wine at affordable prices. Porto also offers a stunning selection of parks, with Jardim do Morro offering breathtaking views towards Ribeira and the Arrabida Bridge.
Krakow, Poland
Krakow is one of the cheapest cities in Europe, with its medieval charm and affordable accommodation, drawing plenty of tourists to Poland's second-biggest city.
Read More: Aga Khan Palace (Pune, Maharashtra) – A Must-Visit Location for History Enthusiasts
Rynek Głowny is the city's main market square and the largest medieval square in Europe. It's a beautiful square, with horse-drawn carriages gliding past the stunning buildings, making it a must-visit. The Wawel Castle is another must-see landmark, with its sheer size and stunning architecture helping make Krakow a perfect destination.
More From LWOS Life
Make sure to stay tuned to LWOS Life for more on this and other stories from around the world of entertainment, culture, and more as they develop. You can always count on LWOS Life to be on top of the major news in the world of entertainment; whilst also providing you with editorials on everything from beer to movie reviews.
Main Image Credit: Ulrika on Flickr, CC BY-ND 2.0 DEED