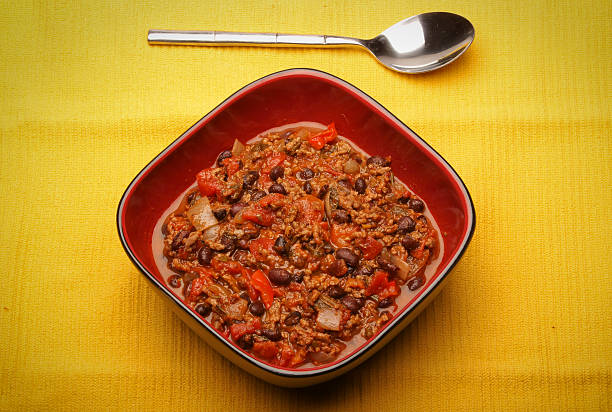 After reading part one of, "So You Want To Host a Super Bowl Party?", here is the second part of the two-part series: Super Bowl Recipes. The recipe suggestions are not hard and will leave your guests asking, "What's on the menu next year?"
So You Want To Host A Super Bowl Party? Super Bowl Recipes
You've read the game plan, and you're ready to plan a menu. Here are some tremendous options that will be a hit. Many of these recipes have been created and tested at football tailgate parties over the last 20 plus years. Give them a shot if you're looking for an idea for your Super Bowl party.
Everyone has their specialty in the kitchen or on the grill, so please use these as guides and feel free to make changes as you see fit. If you do, please share them with us on Twitter!

Awesome Menu Options for Super Sunday
Appetizer One – Hot Wings
It's been said many times that a football tailgate party isn't complete unless the menu starts with hot wings. The ability to make wings is another skill that takes practice. If you're going to fry them, there are several guidelines that must be followed:
If you're using a propane 

fryer

, never fry indoors.
Always fry between 350-375 degrees Fahrenheit
Never, EVER put frozen or wet wings in hot oil.
Be sure to have a fire extinguisher handy 

just in case
Which Wings?
Buying wings is easy these days. They come in various size bags, pre-cut, and ready to fry/cook. Since they're usually frozen, be sure to thaw them completely before frying. You can also buy fresh whole wings and cut them up yourself.
No Fryer? No Problem
Wings can be baked or grilled, which is a much healthier way to go. You also have the option to season the wings before cooking, which can add extra flavor before saucing.
Sauce It Up Baby
There a lot of wing sauces to choose from when making hot wings. Frank's is the classic wing sauce to get you that "Buffalo Wing" flavor most people love. If you'd like to change it up a bit, add some Sriracha Sauce for a spicy twist to Frank's. BBQ sauce and Teriyaki sauce are also popular options to use with your wings for those who want something other than Buffalo. Experiment, that's the best way to find out what tastes good on your wings. Your guests will appreciate the variety too.
Appetizer Two – Cajun Shrimp
In order to make this spicy shrimp appetizer, you'll need shrimp that are peeled and de-veined.  The best size to use is bags of 16-20 count shrimp. 16-20 designates how many shrimp are in a pound. The lower numbers on the bag, the bigger the shrimp inside. You'll need to thaw the shrimp and give them a rinse in water. Dry them with paper towels before cooking.
Get a sturdy skillet and drizzle some olive oil into the center, usually enough to coat the bottom. Turn on the flame around medium high, and begin to heat the oil. You then want to add in some minced garlic or freshly chopped garlic to the skillet. Once those start to sizzle, place your shrimp in with the garlic. After putting in the shrimp, season them to taste with Cajun seasoning, pepper, and if you like it hot, some cayenne pepper. Shrimp cook quickly, and need to be turned over after a couple of minutes. Once they're cooked all the way through, remove them to serve. 
Main Meal
Two tasty options for your meal are chili and pulled pork. Both recipes are delicious and hold up well to a long day of tailgating.
Winning Chili
Here's my recipe and directions for chili. The recipe is made for a two gallon pot. You will need to adjust the recipe to fit the size of the pot you're using. You will also have to adjust the amount of spice and peppers to suit your tolerance for heat. This batch is around medium on the heat scale. Enjoy!
Ground beef – 3 lbs.
Chuck roast – 2 to 3 lbs. cut into small cubes
Large/jumbo can of crushed tomatoes
Large can of diced tomatoes
Brooks chili hot beans – 3 large cans or one jumbo one
Red kidney beans – 2 cans
5 

jalapenos

 chopped
5 

serranos

 chopped
1 large onion chopped
Chili powder
Granulated garlic
Cumin
Lawry's seasoning salt
Pepper
Ground cayenne pepper for more heat
Add two tablespoons olive oil to the pot and sauté chuck cubes seasoned with all spices, add in all peppers and onion after chuck is done, add more seasonings as they sauté for 10 minutes, then add in ground beef mashing it as it cooks and some more seasonings.
Once everything is cooked, add crushed tomatoes, diced tomatoes, and all beans. (I don't drain the fat, some people do, your call) Taste and re-season if needed, then add in a half  bottle of your favorite beer and simmer for an hour. Taste and add more seasoning if needed. Serve with chopped onions, oyster crackers, and shredded cheese. You can also serve with tamales to make "chili boats", which include tamales at the bottom of the bowl covered in all the goodness.
Pulled Pork – Like a Pit Master
There's nothing better than driving around town and catching the smells from a BBQ restaurant. The aroma of hickory smoke cannot be ignored as it teases its way into your car. Making pulled pork on the grill or smoker scares a lot of people due to the amount of time involved. Pulled pork can take up to 12 hours or more to get finished. Most cooks don't have that kind of time and want it done quicker. The solution is to use the "quick cheat" method that only involves two to three hours of grill time. You'll also need a 7 quart or larger crock pot to finish the pork. I suggest that you do the smoking the night before your feast and use the crock to finish overnight.
Pork Shoulder Prep
First pick out a pork shoulder roast that's around 6-8 pounds. You'll also need to eyeball the roast and make sure it will fit in your crock pot. Next, take the pork shoulder and give it an olive oil rub. After that, liberally season the roast on all sides with Lawry's Seasoning Salt, Cajun Spice, granulated garlic, cumin, paprika, and chili powder. Once it's all covered in the spices, it's time to grill.
Grilling/Smoking Pulled Pork
You're going to grill the pork shoulder indirect. Take hickory wood chips and soak them in water 30 minutes up to an hour before grilling. Take around 30 coals and pile them in a pyramid on one side your grill. We're not trying to cook the roast; we're only smoking it for flavor. Light your coals and wait for them to all catch and turn grey. After that, spread them out along the one side in a flat pile. Add a handful of wet wood chips to the top of the coals, replace the grate, and then place the pork shoulder fat side up on the opposite side of the grill. Cover the grill, making sure the air vents are open and are directly above the pork roast.
Smoking Time
You should begin to smell that delicious aroma of hickory smoke wafting out of the grill vents. Every 20-30 minutes you need to replenish the wet wood chips to keep the smoke going. After two hours, the coals will be almost burned out and the pork roast should look great. It's nowhere near cooked, so no sampling!
Gas Grill Smoking
If you can shut down the flame on a third or half of your gas grill, you can smoke like a pro. Take a handful of hickory wood chips and place them in a foil pouch. Cut slits in the top of the pouch to allow the smoke to come out. Then place the pouch near one of the lit flame bars. You'll need to place the pork shoulder in the non-lit zone to keep it from burning up. You will have to use 3-4 pouches for the two-hour smoke fest.
That's A Crock
After smoking the pork shoulder, it's time to place it in your crock pot. Set the crock to low and let it cook overnight. You will wake to a house that smells like a BBQ joint, not a bad way to start your day! In the morning shut down the crock and remove the pork shoulder to allow it to cool. Once the crock juices have cooled, drain them into some glass jars. I suggest empty pasta sauce jars, they work great. Do not pour the juices down your drain as it will cause you plumbing problems later.
Pulling The Pork
After the pork shoulder has cooled, begin to pull it into chunks or strips. Return it to your crock pot on low and add your favorite BBQ sauce.  Be gentle with the pork when stirring as you don't want to shred it. Once it's warmed through, it's ready to serve. You can use any kind of buns that you like, but pulled pork is extra good on Hawaiian rolls.
An Option For Your Health Conscious Guests
Low Fat, High Protein Turkey Burger Recipe
Check out this recipe from LWOS.Life contributor Angela Dack. She describes this healthy recipe as:
"A mighty feast of a burger with the benefits of being low in fat yet high in protein. The perfect snack for both burger fans and health conscious diners. These Turkey burgers are very quick and simple to make with a minimal selection of ingredients. The High Protein Turkey Burger recipe is easily adapted to suit individual tastes such adding chilli or cranberry."
Sides Dishes
There are limitless options for side dishes. Two of my favorites to serve with pulled pork are baked beans and dirty rice. Both are easy adaptations and simple to make. 
Baked Beans
You'll need several cans of baked beans, 5-6 slices of bacon cut into small squares, a small red onion chopped, brown sugar, and honey. Take a corning ware dish or foil pan and place the beans on the bottom. Sprinkle the chopped red onion across the top of the beans, then add the bacon almost covering the beans. Spread out a thin layer of brown sugar and then drizzle the honey across the top. Cover the pan with foil and bake at 250 degrees Fahrenheit for two hours. Uncover the pan and bake for an additional one hour. Right before serving give the beans a good stir to mix in all the flavors. 
Dirty Rice
Dirty rice is one of the tastiest sides around and very adaptable. Buy 2-3 of the boxed mixes, follow the package instructions, but instead of using ground beef use Italian sausage. It's that simple, and offers a flavorful change from the dirty rice everyone is used to. 
Desserts
As described earlier, desserts are a great item for the guests to bring. However, if you are looking for a couple of options to try on your own, check out these from Angela Dack of LWOS.Life:
Low Fat Blackberry Cheesecake Recipe
Angela describes this as: "This delicious recipe is a quick and simple way of producing a family favourite dessert whilst utilizing low-fat ingredients for a guilt-free serving. Everyone loves the texture of a sweet cheese cake with that enticing combination of fluffy cream and filling base. Yet, not everyone loves the fat content that comes with the cheesecake. This cheesecake recipe saves the day!"
Pumped up Apple and Rhubarb Crumble Recipe
Angela writes: "This particular dish is a modern take on a traditional recipe but with an added 'pump' for this autumn. Crumbles are a great dish that can be served fresh, made in advance for a busy day, or batch baked and frozen making it ideal for those looking for a convenient pudding on an autumnal day. Crumbles are very versatile, as they can be made using many different fruits – even tinned fruits."
Let's Get Started
There you have it hosts, chefs, and grill masters. This two-part series is a guide for you to use as you prepare for the upcoming Super Bowl on February 4th. "So you want to host a Super Bowl Party?" can help you through the steps of preparation, cooking, and enjoying a great feast with your friends. Planning is extremely important as you develop your menu for the big game feast coming up. The better prepared you are, the better the day will go for you and your guests.  Good luck with your party! 
Main Image:
Embed from Getty Imageswindow.gie=window.gie||function(c){(gie.q=gie.q||[]).push(c)};gie(function(){gie.widgets.load({id:'TKSA4pPNR7pa9Eo1dbIBNA',sig:'fs8Qf1utr-kTMvlbSwjsKnnCWh1S3rSqeAgrPz-LKtk=',w:'594px',h:'400px',items:'169559113′,caption: true ,tld:'com',is360: false })});