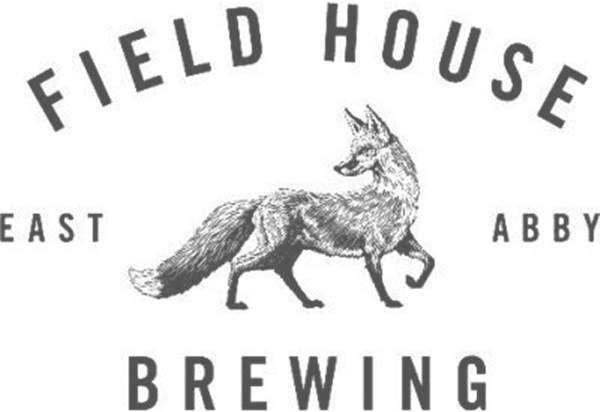 The B.C. Beer Pioneers series is here to take a once-a-month look at the individuals and breweries making B.C. craft beer so damn awesome. They are the ones that have paved the way or are breaking the mold. They are a big part of what makes this province's beer so great. One of those breweries is Field House Brewing of Abbotsford, British Columbia.
B.C. Beer Pioneers: Field House Brewing
I took a break from the daily B.C. Beer Reviews to sit down with the head brewer, Parker Reid, to get the story on Field House and what their mission is. We discussed how he came to be a professional brewer, why Field House attracted him, and even why that fox has become a well-known symbol in the B.C. craft beer scene.
Nic Hendrickson: I know you're not the owner, but what is the history and the backstory of Field House?
Parker Reid: So I met up with Josh Vanderheide [the part owner] and we had a few more formal meetings and he decided from those to hire me on as the head brewer. My first on the job we hopped on a plane and we went to the Netherlands for some beer research. We rode trains and bikes around the Netherlands and tried to find some inspiration.
There is a huge Dutch population in the Fraser Valley, especially Abbotsford, and he [Josh] has a Dutch background, so we thought that was a good resource to tap. So we went out there [the Netherlands] and had some great beer that a lot of the traditional influences were quite Belgian and more of the newer beers were quite like our market, taking classic styles and giving them a modern spin. We modeled all four of our core beers off that trip.
So we came back, without even having a building. We found a space, which used to be a car garage, and we gutted it and made it into what we needed. And we cracked the doors open January 21st, 2016. That's a little bit of my time here and the backstory.
NH: So shifting towards the future, we all know that you previously won Rookie of the Year at the BC Beer Awards. What are your goals for the future? Are you looking to go to more competitions and win awards like that or are you just focused on perfecting the beer you want to distribute to the community?
PR: I would say that it is a bit of both. The one thing we have found about awards is that they are all governed by the BJCP guidelines and a lot of our beers don't really fit into those guidelines, so they sometimes get lumped into the experimental ales.
Needless to say, it is fun to win awards and get that appreciation. We are definitely going to push more towards the wild side of things. We have a few farms that we are growing stuff on for our kitchen and our brewery. The goal is to be more full circle and growing the stuff we use in our beers.
And we are one-hundred percent brewing beers for the community. I think sometimes people underestimate what their community wants. Maybe you brew something they think they might not want, but if you brew it they will come.
When we started this program I really pushed to do more wild and adventurous stuff. The community has really gotten behind it and pushed us to continue that. It really is great because we get a lot of support and feedback through that.
NH: It has been pretty awesome how the, for lack of a better term, the weird beer has been embraced. People around the Fraser Valley and Abbotsford don't just want another lager, but they seem to be truly embracing what you all are doing here.
PR: Yeah, absolutely. We really appreciate it.
NH: So what would you say that Field House Brewing brings to the B.C. beer scene that is unique to your brewery?
PR: I would say one thing that is unique to us is the unique beers we do. However, first and foremost, is that we create a place for the community to come and hang out. I think that was something that Abbotsford, in particular, was lacking in, and we have been working to create something for everyone of all ages to come and hang out. We want to create both good beer and a good experience.
And another thing that is sort of unique to us is kind of what Persephone Brewing is doing and we are trying to be self-sustainable. We are working with multiple farms to grow all of our own stuff. We are so close to so much agriculture that it would seem silly to not take advantage of working with the community.
NH: Shifting into the 'harder' questions, what would you say is your favourite beer you have made during your time at Field House?
PR: That would have to be the Wild Riesling Ale, which was the first wine-beer hybrid we made. It was a fermented blend of 60% wort and 40% Riesling grape juice, and then we just put both in the fermenting tank with a Saison yeast strain and put it into the secondary with Brettanomyces and also put Elderflower and sweet woodruff into it. That was also brewed kind of in collaboration with the guys from Dogfish Head Brewing.
NH: So how did you get started in brewing? Did you start with homebrewing, or were you someone who got an education in it?
PR: So I never did any homebrewing. I worked at Mission Springs Brewing and I was going to school to get my BA from UFV. And I was thinking "what can I do to make some money?" So I got a job at Mission Springs, one of the forefathers of B.C. Beer, and really got into beer at that point.
I eventually snuck my way into the brewery under an apprenticeship for four or five years under Kevin Winter, who is now at Coast Mountain Brewing. During that time I went and got my diploma Siebel Institute in Chicago and then met up with Josh and the rest is history.
NH: So, to bring it full circle back to the first question, what attracted you to Field House?
PR: You know, I wasn't even looking to be a head brewer at the time. I was working at Mission Springs and things were going good and Josh reached out and I thought him and myself aligned on many different things, so that made me feel like it was just the right fit and it was going to be a lot of fun.
Adventurous and Delicious Beers at Field House Brewing
It was good to sit down with Parker and talk about his time at Field House and what they bring. However, the best way to figure this out for yourself is to stop by their inviting and cozy space and try some of their beers for yourself.
Here are some of my top suggestions for everyone.
For Everyone: Dutch Pale Ale
It isn't quite the lager that most craft beer newcomers want, but this is an easy-drinking and refreshing beer. A very low level of bitterness and notes of fruit from the hops to balance out the sweetness of the malt/grain bill make this a very well balanced beer.
For the HopHeads: IPA Series
Field House Brewing has this awesome series going on right now where they are brewing multiple different versions of an IPA. This includes an Aussie IPA, which features the juicy and tropical fruits of Australian hops.And it also includes and a Japanese IPA, which uses Sorachi Ace hops and a Sake yeast. Sticking to their adventurous style and making a wide variety of the same style.
For the Dark Beer Lovers: Toasted Coconut Black Lager
All the delicious and roasted notes of the heavier beers out there, but with the smooth and light body of a lager. This makes the heavier beers more palatable to those who do not generally prefer them. A good representation of darker beer styles and a good way for newcomers to embrace the roasted, coffee, and chocolate notes.
For the Adventurous Drinker: Any Seasonal Beer
Field House Brewing constantly has some 'weird' beers on tap. They are never shy to be adventurous, and they have yet to put out a beer that is of low quality. If you are looking for something that is truly one of a kind, they make some fantastic Saisons and sour beers.
If you want to follow along with what Field House is doing, you can head to their website or their active Instagram account. They are sure to keep you up to date with what is going on in East Abbotsford.
You can also see all of the photos featured in B.C. Beer Reviews by following me on Instagram: nhendy5. And you can find many more beer reviews by adding me on Untappd as well: RedArmyNic.