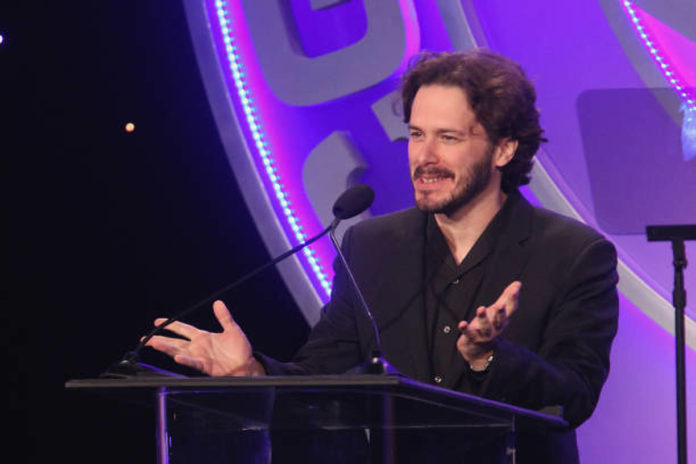 A couple of weeks ago, several websites reported that Edgar Wright, film geek god, was the frontrunner to direct the next James Bond film. These reports always seemed like nonsense. I have no doubt that the producers of Bond 25 were interested in Wright but nothing in his filmography says that this is the kind of movie he is interested in making. Still, the rumor persisted.
That is until earlier this week, when it was announced that Cary Fukunaga, director of Beasts of No Nation, True Detective, and Netflix's Maniac would helm the project. With that settled, people began to ask what Edgar Wright might direct next, but I think he is already at work on his next film… Mission: Impossible 7.
Is Edgar Wright the Next Mission: Impossible Director?
The Case For…
Mission: Impossible – Fallout is a fantastic film and the standout picture of the summer (I wrote about it here). Despite being the sixth film in a franchise, it easily ranks as one of the best. Indeed, many people have declared it the strongest in the franchise, as well as the best action movie since Mad Max: Fury Road. I'm a Ghost Protocol man, myself, but I still loved the film. It also made a boatload of cash, if a boat could hold 778 million dollars. And it is this franchise that I believe Edgar Wright is ready to hitch his wagon to.
Why?
The Filmmakers' Franchise
Well, frankly, because Mission: Impossible is an auteur driven franchise. While directors in the Bond series or Star Wars saga feel the pressure to adhere to a fixed style, that is not so for MI. Every director is downright encouraged to make their mark on their film and mold it into whatever shape they choose. What started as a live-wire thriller by Brian DePalma warped into a slow-motion, shoot-'em-up, punch-him-in-the face-with-a-motorcycle John Woo gun fu picture, then became a sleek, sexy, Alias-inspired J.J. Abrams movie, morphed into a gloriously over-the-top Brad Bird adventure, and then became a down-and-dirty action thrill-ride with Christopher McQuarrie. Tom Cruise understood early in the series that for the films to continue, and, indeed, compete with the likes of James Bond, they would need to bring in directors of vision and talent, directors who are capable of having a voice in the action. That's where Edgar Wright comes in.
Edgar Wright is one of the most exciting directors working today. His Cornetto Trilogy with Simon Pegg and Nick Frost made him a legend amongst film lovers, and just last year he released Baby Driver, which went on to gross a new record for Wright, 200 million dollars. Wright's films are kinetic, fast-paced, and comedic. He has an eye for playful action, and clever set pieces (see all of Scott Pilgrim vs the World). Also, he's already made one of the best shoot outs in history; it's in Spaced. And I love it.
I'm sure he's sought after for almost every major action project, and I'm sure he turns most of them down without even considering it. So why am I so confident about Mission: Impossible?
Cruise Clues
On September 12th, Edgar Wright tweeted the following. "As I am on a deadline, this account will become home to a number of Jackie Chan GIFs until further notice." Several times a day since, he has posted glorious gifs of action and stunts from Jackie Chan's career. Jackie Chan's work as a performer is filled to the brim with giddy creativity and his influence on Wright's tone is clear even when it's not abjectly stated.
I have previously referred to Tom Cruise as America's Jackie Chan. Cruise is one of the only true movie stars left in Hollywood, and for the past twenty years he has shown an unparalleled determination to get everything on screen. Whether it's dangling off the tallest building in the world without the safety of a net or holding onto a plane as it takes off without the safety of a net, Tom Cruise has proven time and again that he is willing to do anything without a net.  He has stunt doubles, but he knows that the audience thirsts for blood, and he's willing to put life and limb on the line to excite you. If there is a shot that Cruise can do, he will do it just to get his face on screen and let you know he's really there. In an age where actor's faces are being placed on stunt doubles in post-production, Cruise could take the easy way out. But Tom Cruise gets as much out of performing these stunts as we get from watching them. That's why audiences love him so much. To paraphrase Alec Baldwin in Rogue Nation, he is "the living manifestation of destiny." Truer words have never been spoken.
Tom Cruise also likes to bring on directors who will challenge him in new ways. With the exception of Fallout, every Mission:Impossible film has been directed by a new filmmaker. Brian DePalma and John Woo were legends, but he also took a gamble on a young filmmaker who made a TV show he loved. He then had the foresight to hire a director who has a reputation for being exacting, and who had only directed animated films up that point, and brought him over to the world of live-action.
Therefore, we know two things. Tom Cruise likes to perform his own stunts. And he likes to work with Grade A talent. Sounds like two marks for Edgar Wright to me.
And then there's the case of Cruise's co-stars. Apart from Cruise himself, only Ving Rhames has appeared in every Mission: Impossible film. However, since M:I3, Ethan Hunt has had a loyal sidekick named Benji, who acts as a Robin to Ethan's Batman. Benji has become an increasingly large presence in the series and he just so happens to be played by Wright's primary collaborator and bestie, Simon Pegg. Wright and Pegg have worked together on The Cornetto Trilogy, Spaced, and The Adventures of Tintin, which Wright co-wrote. It's not hard to imagine Pegg suggesting his mate during discussions.
The Case Against…
Things Go Wrong for the Wright Reasons
The biggest strike against this little theory of mine is actually Edgar Wright himself. Over the years, Wright has been attached to several projects that just haven't materialized for one reason or another.
In 2015, Wright was announced as the director of the children's book Fortunately, The Milk, by Neil Gaiman with Johnny Depp to star. The book is a lot of fun, but nothing has come of it. That same year, he was supposed to direct a movie for DreamWorks animation about shadows. Again, nothing. He's also been rumored to remake the film Gorgo, he's been attached to teen novels like Grasshopper Jungle, and he's floated the idea of making Baby Driver 2, all of which have been nonstarters.
And then, of course, there was the infamous tale of Ant-Man, which Edgar Wright had shepherded for years with co-writer Joe Cornish.  The film was in development for years and was about to go into production, but weeks before cameras were set to roll, Wright dropped out of the project citing creative differences. It seems in that case Wright's voice might have been a little too distinct and ultimately clashed with what Marvel wanted to do with the character. It's a shame that Wright had to leave a project he spent so much time on, but he has clearly landed on his feet since.
Last Word On Edgar Wright and Mission: Impossible
Naturally, I'm supportive of whatever Edgar Wright thinks is worth his time. On the one hand, I want him to continue making vibrant, original work. On the other hand, I love the Mission: Impossible series and selfishly want it to continue on its path of success. Wright's last film grossed over two hundred million dollars, and while that's hardly a record, it will still get people's attention in Hollywood. Suddenly this internet favorite seems a lot more legitimate, and if Wright feels he can get his dream project off the ground, more power to him. But I'll bet he'll feel even more unstoppable with a 700 million dollar smash.
Main image credit: