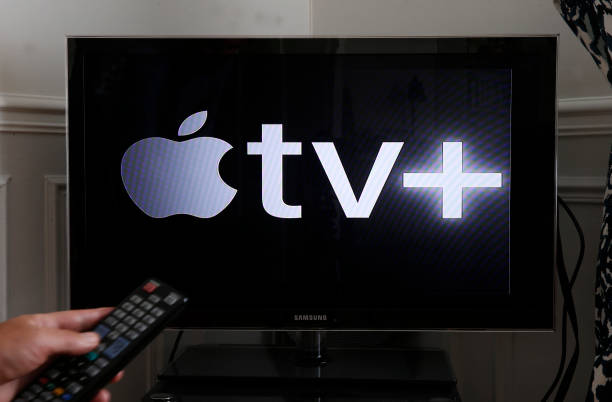 Apple's new on-demand streaming service announced during their March 25 Apple Special Event along with the launch iPhone 11… sounds too good to be true.
Launch Date, Pricing and Everything Else You Need to Know About Apple TV Plus
What it is?
As the entertainment sector is growing out to be an extremely profitable one, we have tech giants left and right trying to secure different elements of entertainment (Stadia by Google, Netflix, Disney, etc…) But Apple is not one to be overlooked. Apple has come out with a Netflix like subscription service featuring its own TV shows, and movies. With a reported budget of $6 billion(on par with Netflix.), it contains some of the most recognizable Hollywood stars on its cast. Enter Apple TV plus.
Pricing
It comes out at just $4.99 per month for US subscribers with the option of a free trial for seven days, which is generous when compared to competitors like Netflix, AT&T's HBO Now, and even Disney's upcoming Disney+.
And as an added bonus, those who buy a new iPhone, iPad, iPod, Apple TV, or Mac will get an entire year's subscription for free.
Apple is hoping that enough people buy the iPhone (and other devices) so that they can try it out for free (which hopefully gains the viewer's confidence), as the average person pays only two of these subscription services, and seeing that Apple has entered the fray just now, it is important for them have a loud presence.
The Competition
Apple TV Plus rolls out on the first of November with a small selection of shows which will slowly expand its assemblage. With over 40 languages in more than 100 countries, it launches just a few days ahead of Disney's subscription platform (Nov 12th) which costs $7 per month, and a few months before AT&T's HBO Max. It comes with a completely ad-free experience, but the platform's shows won't come in binge-able full season releases like Netflix, but rather individual episode releasing over the week like HBO. Having said that, it definitely won't be easy for Apple to win this battle because major players in the industry like Netflix don't exactly look like they are slowing down with captivating shows like Suits and Stranger Things, just to name a few.
The Shows
Below is a list of all the shows apple tv plus is bringing along during its launch, with 5 more rolling out in the following month. To see the detailed list of all the shows and its launch dates, visit Macworld.
See: a post-apocalyptic thriller in which Jason Momoa leads a blind dystopia.
The Morning Show: a drama about a morning news broadcast starring Reese Witherspoon, Jennifer Aniston, and Steve Carell.
Dickinson: the comedy about poet Emily Dickinson as a young woman starring Hailee Steinfeld.
For All Mankind: an alternate retelling where the Russians won the space race.
Helpsters: a Sesame Street spinoff which talks about coding for kids.
Ghostwriter: a new version of the age-old story of the same name.
Snoopy in Space: a new animated series about Snoopy.
The Elephant Queen: a documentary movie that focuses on an elephant and her herd.
Oprah's Book Club: this show brings back the widely acclaimed virtual book club created by Oprah Winfrey.
Main Image Credit:
Embed from Getty Images