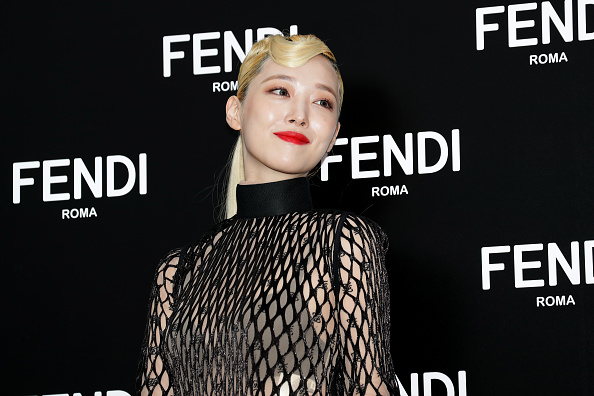 K-pop star Choi Jin-ri, better known by the stage name Sulli was found dead on Monday in Korea. Police say that the artist's death is from a presumed suicide. Sulli was 25 years old.
Her label, SM Entertainment put out a statement yesterday. "We cannot believe the situation now and we are just filled with grief," the translated statement read. "For her family who is grieving after the sudden news of her passing, we earnestly request that you refrain from writing speculative articles or spreading rumors. We express our deep condolences."
Former f(x) Member Sulli Dead At Age 25
Sulli's Career
As a child, Sulli had a brief acting career before debuting in girl group f(x) under SM Entertainment in 2009. In their run, the group would release four studio albums, two EPs and 18 singles altogether. After the release of the album Red Light, it was announced that Sulli would take a hiatus, citing health issues. Staying under the same label, Sulli decided to leave f(x) in 2015 to focus on acting. f(x) continued to operate as a four-member unit, putting out the mini-album Four Walls before going on hiatus, with all artists working on separate projects.
Sulli has been apart of two songs as a soloist, most recently making the song "Goblin."
Sulli's Activism
At many points in her career, Sulli was the victim of harassment. She spoke out earlier this year in support of not wearing a bra on the premiere episode of JTBC The Night of Hate Comments. On the show, she said "When I upload my photos without a bra, people talk about it a lot. I could have been scared. But I didn't because I thought it would be nice if more people could discard their prejudices."
Artists React To The News
Artists in the industry have reacted online, sharing their sadness. Former 15& member and soloist Park Jimin tweeted "One of the brightest and bravest. Rest in peace."
Former PRISTIN member Kyla Massie also commented on Sulli's passing, saying "My deepest condolences go out to Sulli's family. Thank you for being such an amazing inspiration. My heart is broken hearing this news…"
Many groups have canceled and delayed forthcoming events due to Sulli's passing, including f(x) member Amber Liu.