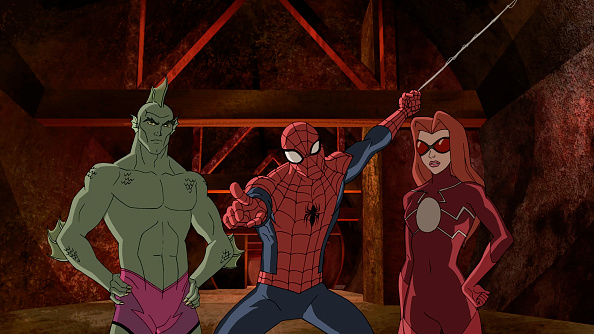 Earlier today, Sony Pictures has launched the official social media platforms for the anticipated Spider-Man spinoff, Madame Web. The platforms include Twitter, Facebook, and Instagram, out of which the Twitter and Instagram account hint at the movie's arrival in theatres sometime in the future.
A spinoff movie that has been long regarded as an awaited entry into Sony's Spider-Verse, Madame Web plays an integral role in the Universe. Starring Dakota Johnson in the lead role, the Fifty Shades of Grey actress is adding another movie to her resume. She will also be joined by the tremendously talented actress from Euphoria – Sydney Sweeney, who is rumored to play Spider-Gwen in the flick. The film was reported to be in the works in late 2019 and is planned to start filming in 2022. As of now, it does not have a set release date.
Who is Madame Web?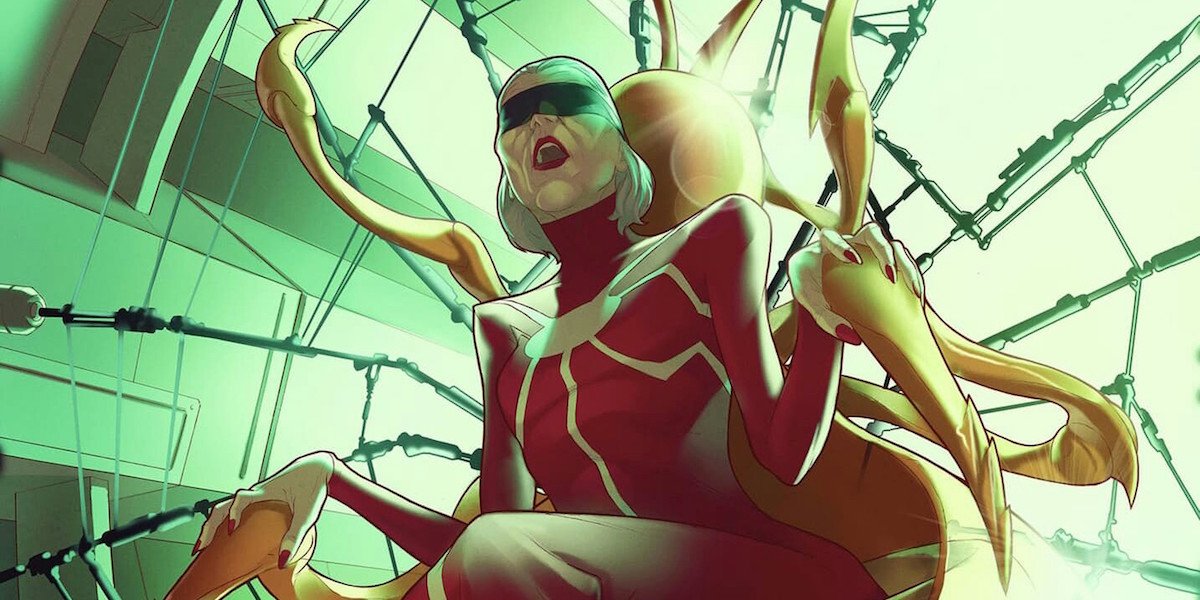 Madame Web has been an established character in the Marvel comics. Also known as Cassandra Webb, she was born and raised in Salem, Oregon. Being born blind, Cassandra also suffered from a neurological condition known as myasthenia gravis. She, however, developed some powerful psychic abilities in the form of side effects. Cassandra soon understood her purpose as a medium in the Spider-Verse.
Madame Web possessed a bunch of special psychic abilities including mind control, telepathy, clairvoyance, and prescience. She could also perform astral projection and appear to others in spirit form. Madame Webb made her Marvel Comics debut in The Amazing Spider-Man #210 in 1980, written by Denny O'Neil and John Romita Jr. She was able to use her powers for a good cause by helping heroes like Spider-Man and other versions of Peter Parker and Spider-Men in various universes.
Before her death, she transferred her power to Julia Carpenter, who was the second incarnation of Spider-Woman. She even helped assemble a team of female web slingers across the Multiverse.
Madame Web's Position in the MCU
According to reports, Matt Sazama and Burk Sharpless (writers of Morbius) will be inking the script of the movie. Dakota Johnson will be cast in the elderly role, which might become a point of interest regarding the age of the character. Sony can opt for a younger and healthier version of Madame Webb or we can get to see an all-new makeover of Johnson.
As the MCU is gearing up its Phase 4 storylines, Sony Pictures is leaving no stone unturned in giving a tough fight. With Spider-Man: No Way Home's groundbreaking response, the franchise is now looking towards building a solid pathway for future endeavors. Venom (2018) seemed to be a great start for them and now the plans for Morbius and Kraven the Hunter promise a better future. Sony also added two "Untitled Sony/Marvel Universe" films to its 2023 release schedule, which are expected to release in theaters on June 23, 2023, and Oct. 6, 2023, respectively.
Given this schedule, Madame Web still has considerable time to transform into an intriguing story, carving the likes of Sony's own Doctor Strange in the Spider-Verse. Dakota Johnson's presence in the movie will certainly add to a powerful casting.
More From LWOS Life
Make sure to stay tuned to LWOS Life for more on this and other stories from around the world of entertainment, culture, and more, as they develop. You can always count on LWOS Life to be on top of the major news in the world of entertainment; whilst also providing you with editorials on everything from beer to movie reviews.