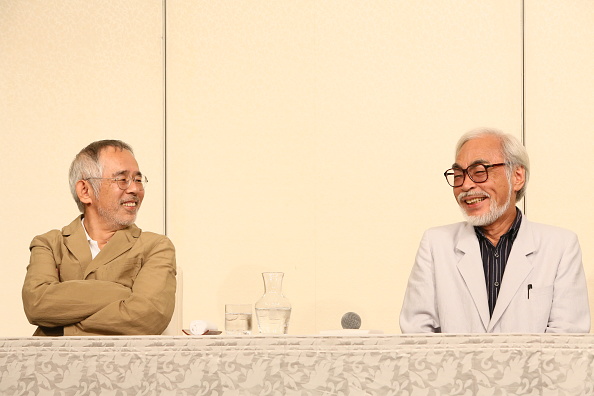 HBO Max boasts an impressive catalog of Studio Ghibli films. The Japanese animation house is most closely associated with director Hayao Miyazaki, who has helmed classics for Ghibli like the anime staple Spirited Away. Thanks to Miyazaki's aesthetic, "Ghibli" is an international shorthand for bucolic settings, themes of environmentalism, and coming-of-age tales infused with magic and fantasy. Thanks to HBO Max acquiring the catalog, light is being shed on lesser-known Ghibli films like the underrated gem Ocean Waves.
How Ocean Waves Stands Out
Also known under the title I Can Hear the Sea, the 1993 film stands out from other Ghibli offerings. Ghibli's films have set box office records, even though Ocean Waves was a television release. It was also the first Ghibli film to be directed by anyone other than Miyazaki or the studio's co-founder, Isao Takahata. Ocean Waves was directed by Tomomi Mochizuki.
The Plot
Based on a novel by Saeko Himuro, Ocean Waves is a high school drama set in the city of Kochi on the island Shikoku. The protagonist, Taku, and his best friend, Yutaka, both become enthralled by the proverbial new girl in school, Rikako.
The straight-laced Yutaka's feelings are more simple. However, he doesn't have the nerve to declare them to Rikako. Meanwhile, Taku's feelings for Rikako are more ambivalent. A transfer from Tokyo, the cosmopolitan, bright, and arrogant Rikako draw ire from the student body for her headstrong, self-interested ways.
As the students prepare for their class trip to Hawaii, Taku, Yutaka, and Rikako's lives continue to circle one another's with Rikako as a point of fascination.
In many scenes, Rikako's head is turned away from the viewer, her face unable to be seen. It underscores that she is a figure of fascination for the students of Kochi, but also an outsider amongst them.
While she frustrates him, Taku ends up accompanying Rikako on an impromptu trip back to Tokyo. She meets up with an old friend, comparing her life in Kochi to her previous life in the city. She finds that while she doesn't fit in, in Kochi, her experience there has changed her.
When they return to Shikoku, once again Rikako draws criticism for not rehearsing a Yosakoi dance routine for the annual cultural festival. Tension erupts between Rikako, Taku, and Yutaka, resulting in an altercation between the two boys that ends their friendship.
All of this is told in flashbacks. When the Kochi class meets up again at a reunion, old friendships are revived, secrets are spilled, and both Taku and Yutaka reevaluate their feelings.
The two friends have followed very different paths. Despite his complicated feelings for Rikako, his trip there with her inspired Taku to move to Tokyo. The more buttoned-up Yutaka has moved to Kyoto, famed for its traditionalism. Several students have run into Rikako in Tokyo since graduation, and anticipation builds for her arrival at the reunion.
Natsukashii Turned Upside Down
Class reunions are held at a very high frequency in Japan, and the bond between classmates is a strong one. Reunions like the Kochi class are an opportunity to experience the Japanese cultural sentiment of "natsukashii"; nostalgia for good times shared with peers. Natsukashii reinforces social bonds, which Japanese culture highly values.
However, Ocean Waves subtly subverts the cultural understanding of nostalgia. Even after time has passed, Taku isn't sure how he feels about Rikako. His ambivalence remains until the end of the film when Rikako, at last, meets her Kochi classmates again. It's a testament to Ocean Waves's character-driven narrative that Taku's gladness to see her strikes a note of genuinely resolved suspense.
In Conclusion:
With its slice-of-life setting, languid pace, and tight focus on its characters' emotions, Ocean Waves differs from the epic scale of Ghibli films like Nausicaa of the Valley of the Wind, and Princess Mononoke.
However, it addresses Japanese cultural norms with a subtle note of rebellion simmering beneath its tranquil seaside scenery. Its heroine, Rikako, resists conformity at every turn, going against the grain of traditional values, but still earns Taku's affection eventually. Long overlooked, the film now gets a chance to be discovered by fans seeking the ultimate Ghibli experience on HBO Max.
Star Rating: Four stars out of five. While its charms are subtle and the film unfolds slowly, Ocean Waves has a cerebral pathos that celebrates both looking back at youth and embracing the changes time has wrought, all in one narrative.
Featured Image Credit: