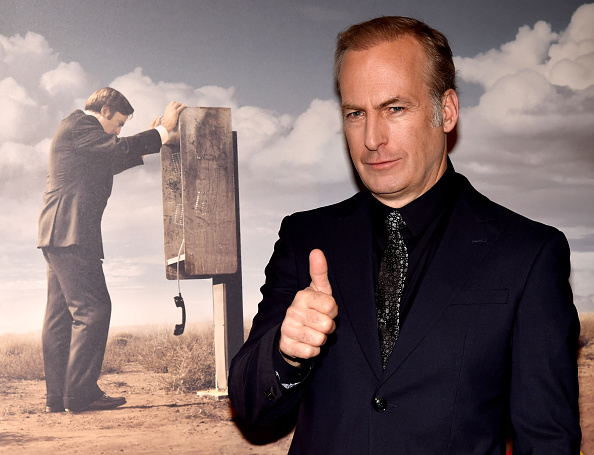 What do we know so far, and what could happen next?
In the first two episodes of Better Call Saul season six, we saw a fascinating flash-forward that seemed to hint at the demise of Saul Goodman. We also saw Kim Wexler flex her devious muscles when she backed the Kettlemans into a corner.
The highlight of the first two episodes was undoubtedly Nacho being on the run from the Salamancas. Better Call Saul season six episode three, "Rock and Hard Place," does not disappoint. Could Ignacio Nacho Varga stay out of the clutches of the Salamancas and avoid the psychotic Gustavo Fring. How are Kim and Jimmy's plans to take down Howard coming along?
Ignacio Nacho Varga
Nacho is very much the Jessie Pinkman of Better Call Saul. When you see Nacho, despite his misdemeanors and underneath his criminal exterior, he is a family man who wants to make his parents proud. After being outed to the Salamancas as the responsible party for the attack on Lalo and his compound, Nacho has been running for his life, trying to stay one step ahead of the Salamanca henchmen while figuring out who he can trust.
The death of Nacho has never seemed nearer than in season six, thus far. The Salamancas are very much a family organization, so if anyone was going to break ranks, it was always going to be an outsider like Nacho.
Episode three puts him in a precarious situation. He is trying to save himself from the deranged Leonel and Marco Salamanca. The opening scene in episode three shows Nacho unable to continue his escape in his damaged truck. He decides to ditch the vehicle and disappear in an abandoned oil tanker. The scene is tense and brilliantly played out.
While Nacho is on the run, he stumbles across a garage where a friendly mechanic allows him to make a phone call, where we see him filled with regret when he calls his father. He becomes emotional on the phone with his father when he realizes this could be the last time he speaks to him. He realizes he has been left high and dry after becoming the inside man for Gus Fring and his attempts to assassinate Lalo Salamanca. 
Is this the End for Nacho?
With the world closing in on Nacho, he calls Mike Ehrmantraut and offers a deal that will seemingly seal his fate, but save his father from the clutches of the cartel and the Salamancas. He agrees to sell whatever story Gus wants. Mike arranges for the smuggling of Nacho over the border for the showdown with the Salamancas. Juan Bolsa offers him a good death or a bad one. Nacho decides to make one last stand in this showdown. Is this the end for Ignacio Varga?
Kim Wexler and Jimmy McGill
Away from the impending death of Nacho, Kim and Jimmy continue with their planned takedown of Howard Hamlin. We witness a carefully planned operation involving Huell and his friend obtaining Howards Namaste car keys and making a swift copy before the unsuspecting valet employee finds the keys he assumes he dropped.
Lalo
The D.A. seemingly have a bee in their bonnet since they discovered Jorge De Guzman was the alias for feared drug lord Lalo Salamanca. The D.A. approached Kim hoping to convince Jimmy to talk on the record about Lalo and his associates.
Being tackled this way affects Kim, and she begins to realize the dangerous situation Jimmy is in working amongst drug cartels. This realization is in stark contrast to her character from the season six premiere, where Kim seemingly begins to relish everything about her situation with Jimmy.
[wpdiscuz-feedback id="82tp09dqjn" question="Will Jimmy's involvement with the cartel cost him his relationship with Kim?" opened="0″]Has Kim become so obsessed with taking Howard down? Has she forgotten the perilous situation Jimmy is involved in with the cartels?[/wpdiscuz-feedback]
What Is To Come?
Does Nacho survive? How will Mike and Gus repair their relationship? Can Jimmy and Kim live happily ever after? The D.A. seems to be wising up to Jimmy and his involvement with the cartel.
Despite their interest, it seems unlikely to slow down Kim and Jimmy's plans to take down Howard Hamlin! The showdown between the Cartel, Salamancas, and Nacho is a riveting scene that only the brilliance of Vince Gilligan could deliver. The sixth and final season of Better Call Saul is living up to the hype, and there promises to be plenty more action in the remaining episodes.
Check out our review of the opening two episodes of Better Call Saul season 6.
Check out our article on the truth about Queen Charlotte from Bridgerton.
Featured Image Credit: