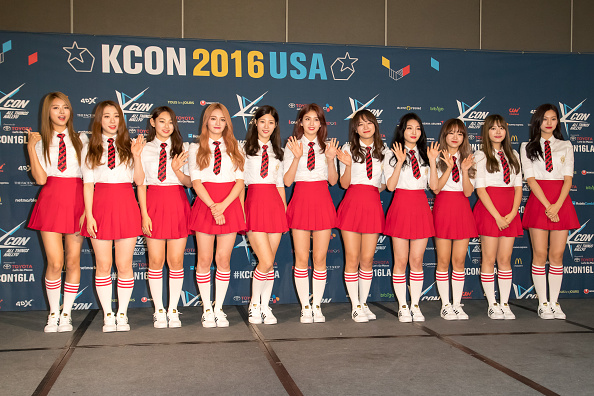 I.O.I is one of the most fascinating and successful experiments in recent K-pop history. The first of its kind, the temporary girl group was formed through the MNet reality show Produce 101. The competition saw 101 competitors, from different companies, battle it out to be part of the one-year experimental 11-piece group.
While it was never meant to last, the minds behind I.O.I had a clear vision for their one-year experiment; pack a K-pop girl group's whole career in less than one year and make massive stars out of the members once it's all said and done.
Needless to say, the project worked and it paid off in spades. The girls from I.O.I are making waves throughout the Korean entertainment industry, and are the stars currently responsible for carrying the K-pop genre to greater heights.
To commemorate the 6th anniversary of the girl group's debut, we shall briefly chronicle what made I.O.I. a force to be reckoned with in their one-year stint.
Always Together Even Divided
I.O.I, as a whole, was an extremely talented K-pop girl group compromised of leader Nayoung, Sejeong, Chungha, Chaeyeon, Jieqiong, Sohye, Yeonjung, Mina, Yoojung, Doyeon, and maknae Somi. While most of their fans already felt that the one year spent as a girl group was extremely short, in reality, I.O.I didn't even stay together for a full 12 months.
In fact, their April debut was delayed to May 4th of 2016, giving them only 8 months to promote as a group. Additionally, four of the members, Yeonjung, Chaeyeon, Mina, and Sejeong had to go back to their respective companies to fulfill their contractual obligations.
The four members, for a time, continued their training or resumed preparation for their debuts in other girl groups like Gugudan and DIA; putting I.O.I's time spent as a group at roughly 5 months.
To think that these girls spent only 5 months together makes their whole run as a group even more astounding.
Making The (Absolute) Most Out Of It
I.O.I only had 5 months of a complete lineup; that's still crazy to think about. "Why?", you might ask. Well, the 11-piece phenom racked up win after win in their short run as a group. They had a total of 6 wins as a group, namely MAMA's "Best Female Artist – Female Group" award and the "New Star Award" courtesy of the Gaon Chart Music Awards.
Aside from the accolades garnered locally, I.O.I managed to drum up some noise in the Western music scene. I.O.I charted on Billboard's "World Digital Song Sales" chart with the sub-unit track "Whatta Man (Good Man)" and the very fun and cheerful hit track "Very Very Very."
These girls were on fire and were relentless in their pursuit of success. They appeared on popular Korean variety shows like Knowing Bros and Weekly Idol and even had their own reality shows like Standby I.O.I and I.O.I's Mysterious City.
I.O.I established a sub-unit and even had a more mature concept change from their very bubbly initial concept. Additionally, they collaborated with a world-renowned producer, and one of the most respected figures K-pop has ever seen Park Jin-young. More famously known as JYP, he is the architect of much-beloved and highly successful K-pop conquerors TWICE and ITZY.
They did absolutely everything. Only a select few could ever amass the achievements I.O.I received in their short career as a group. To think that the average lifespan of a K-pop group ranges from 6 to 7 years; I.O.I did all that in roughly 8 months.
Yes, I Love It!
Fans still clamor for a full-fledged musical reunion from I.O.I. While they kept their promise and appeared together on a Livestream to celebrate their 5th anniversary. Needless to say, the industry and I.O.I's loyal fans want something more. Unfortunately, as time passes by, it gets even more challenging.
However, the reason why an on-stage reunion is difficult to do can be considered a double-edged sword. I.O.I was beyond successful in making stars, that it gave all of its members a launching pad to pursue other endeavors. Somi, Chungha, and Sejeong are now renowned soloists, with Sejeong even successfully dabbling into the world of acting.
The other members have also successfully entered the small and big screen industries. With some continuing down the K-pop route with groups such as the aforementioned DIA, Pristin, Weki Meki, and WJSN.
"Unstoppable" is the word that accurately depicts I.O.I's run. If, and hopefully when, a reunion materializes, our beloved "Ideal of Idol" girl group treats us to another unforgettable time as an 11-piece. Until then, let's keep supporting them individually, and of course, Happy #6YearsWithIOI!
Featured Image Credit: