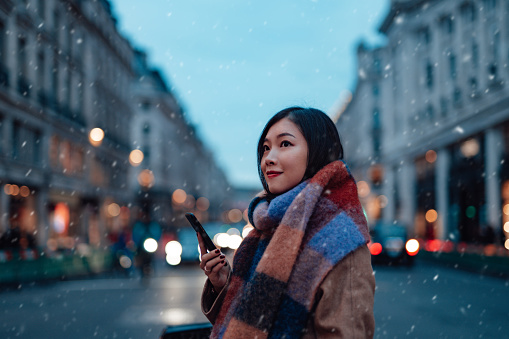 Going on a solo date is something I would have never thought of doing some years back. I always dread the thought of having to sit alone at a restaurant while eating or having a drink or to sit through an entire movie alone at the cinema. I sometimes wonder how I would be perceived if someone saw me by myself – would they think I had no friends? Or would they see it as a means to approach me?
For someone who has social anxiety, solo dates would probably never cross your mind. Despite how fun it's being out with your friends it can however be exhausting making plans and having to wait on people before you can do fun things. I one hundred percent recommend going on a solo date now and then, it's a great and refreshing way to spend some time with yourself and to get to know you better.
If you would love to go on more solo dates or you would like to start solo dating – Then, here are 8 solo date ideas for you.
1.) Take Walks
Frequently going for walks is a good way to slowly ease yourself into the idea of being outside alone. It's a refreshing experience, you get to clear your mind and gather your thoughts. Similarly, there are health benefits for taking walks such as; improved balance, stronger bones, reduced risks of heart disease, and so on.
2.) Go To The Movies
My first solo date was when I went to the cinema to see a movie. It was scary at first, but what prompted my decision was that I was very eager to watch the movie and my friends kept stalling. Nonetheless, it wasn't bad at all and I enjoyed myself.
3.) Book a Spa Day
Treat yourself to a relaxing and stimulating spa date. Depending on your budget you can go for the full spa experience which consists of a body massage, facials, body treatment, mani-pedi. Alternatively, you can hit your local store to buy some masks and have a DIY spa date or night.
4.) Go To a Concert
When your favorite artiste is in town and they're having a performance, you don't have to wait on your friends to decide whether or not you should go. Buy yourself a ticket and hit the concert solo.
5.) Have a Book and Lunch Date
What Is better than one date? You're right! Two. The books you have on your wishlist that you've been dying to read, go to your local bookstore and buy them for yourself. Afterward, have something to eat at a nice restaurant or grab a bite at a fast-food joint.
6.) Get Cultured

Visit a museum, attend an art exhibition whether you're an art lover or for the aesthetics. Admire some work of arts to amuse yourself and to be inspired.
7.) Plan a Staycation
You can spend the weekend alone away from home at a resort or a short let. It's a great avenue to unwind, recuperate and re-energize. You can also get some work done there if you just want a change of scene.
8.) Take a Trip
In my opinion, this is the ultimate solo date. Once you're brave enough to go on a trip by yourself, I believe you can do anything. You can start by going on a trip to a different state not too far from yours. Then later, you can think of exploring other countries alone.
Although I still struggle with the thought of going out alone, I hope this year I do more of it.
Featured Image Credit