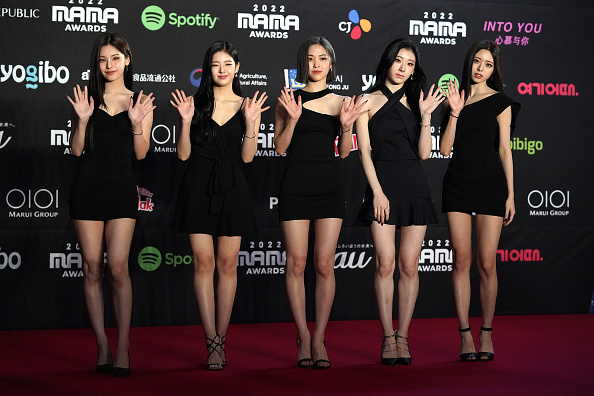 ITZY caps off the month of November and the group's very productive 2022 by releasing their 6th mini-album titled "CHESHIRE." Suffice it to say the JYP Entertainment 4th generation K-Pop superstars have kept their MIDZYs well-satisfied all throughout these past almost 12 months.
ITZY dropped their Japanese single to begin the year in the form of "Voltage," as well as the follow-up Japanese track months later with "Blah Blah Blah."
For their first full-fledged Korean outing for 2022, the girl group released "CHECKMATE" their 5th overall mini-EP, barring the title track that swept the globe titled "SNEAKERS." If you think those were big for one girl group to handle, then you haven't met ITZY. The JYPE music conquerors are also currently on their first-ever world tour, and even released a pre-release teaser single for CHESHIRE titled "Boys Like You."
The new EP has now dropped, and we must say, ITZY closed the year not only with a bang but in style. Here is a review of CHESHIRE by ITZY.
CHESHIRE
The title track CHESHIRE is a return to form. It's the style that most MIDZYs and even casual fans of ITZY grew to love and were accustomed to. It's bold and chic, but still very mysterious offering new musical elements that help the track feel fresh.
CHESHIRE is a bass-driven track that keeps getting better and more intense as it progresses. The highlight is definitely the chorus, showcasing the members' voices while maintaining the danceable nature of the song, which is on brand and a signature of ITZY songs.
While SNEAKERS is a fun and upbeat output that most enjoyed, CHESHIRE truly brought the regal element fans were looking for teased in the promotional material for CHECKMATE. ITZY does not disappoint with this one, and it definitely deserves a lot of love from MIDZYs and K-Pop fans alike.
B-Sides
Let's touch on the B-sides briefly, as aside from the album's carrier namesake, CHESHIRE provides fans with new songs "SNOWY" and "FREAKY.' If you want to check out an in-depth review of Boys Like You, you can read it here. With all that said, let's discuss the two new B-side tracks.
SNOWY
Upon listening to SNOWY, it's clear that the minds behind the album were going for a certain theme, which is strong but mysterious at the same time. SNOWY maintains that vision, barring "Alice In Wonderland"-esque elements sound-wise. If you enjoyed the title track, you'll get more of the same thing with SNOWY, and in this case, more is truly better.
FREAKY
Probably the most unique track of this 4-song outing is FREAKY. It's still very much on the subdued side and leans more on being upbeat, as opposed to the "in your face" nature of both CHESHIRE and SNOWY. Along with Boys Like You, the album ends a little lighter, which is a nice change of pace that adds variety to the listener's experience.
Conclusion
CHESHIRE overall is a cohesive EP and brings fans the familiar ITZY sound they adore. In our opinion, this new album is a great compliment to its predecessor CHECKMATE, keeping it short but sweet. We give it an 9 since we think the album could've benefitted from being included in the previous release or vice versa. Nevertheless, we enjoyed our time listening to CHESHIRE, and just ITZY, in general.
What did you think of CHESHIRE by ITZY? Did you enjoy it as much as we did?
Featured Image Credit:
Embed from Getty Images