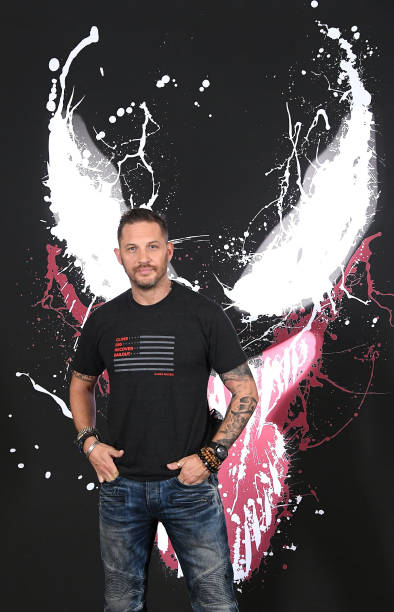 Now more so than ever, we have a plethora of streaming platforms to consume our favorite shows and movies. As we move toward the end of the year and reflect on the great movies and series we have watched, LWOS Life wanted to bring you some shows and movies to watch that will be new to Netflix in 2024.
New to Netflix: Shows and Movies Coming Soon
New to Netflix: Fool Me Once
Fool Me Once will be the next adaptation, coming from the fruitful partnership between Netflix and the prolific author Harlan Coben. The eight-part thriller will star British actress Michelle Keegan and be set in the United Kingdom instead of the United States as in the book.
Read More: Top Three Most-Viewed Netflix Shows of All Time
The series has finished filming and been scheduled to be released globally on the streaming platform on January 1, 2024. The series centres around Maya Stern, who is trying to come to terms with her husband's murder. While viewing her nanny cam, she sees her husband, who she thought was dead. Fool Me Once looks set to take us on a thrilling ride in search of the truth.
Beverly Hills Cop: Axel Foley
Axel Foley is making a triumphant return – with Eddie Murphy reviving the iconic character in the upcoming Beverly Hills Cop 4, titled Beverly Hills Cop: Axel Foley. After many years of delay, rewrites, and studio changes, the return of Foley will be on Netflix. Jerry Bruckheimer Films is the studio behind the revival, with Mark Molloy on director duty and Jerry Bruckheimer, Melissa Reid, and Murphy producing the film.
Read More: Most Memorable Stranger Things Episodes
The movie is reported to be in post-production with test screenings taking place, meaning a late 2023 release could be possible – but early 2024 is more likely. A phone call regarding the safety of his estranged daughter – means a return to Beverley Hills for Foley to ensure his daughter's safety, which leads to clashes with cartels and the Beverly Hills Police.
The Piano Lesson
One of the most intriguing releases from Netflix in 2024 – looks set to be the adaptation of the critically acclaimed play The Piano Lesson. The play concluded its run on Broadway at the beginning of 2023 and starred Samuel L. Jackson and John David Washington, who will both reprise their roles in the film. You can read more about the play from when I saw it on Broadway during my holiday in New York.
Read More: Matthew Perry Tribute: Three Most Memorable Chandler Bing Episodes
Malcolm Washington will make his directorial debut – in addition to co-writing the script with Virgil Williams. Denzel Washington, Katia Washington, and Todd Black will produce this fascinating adaption. The plot revolves around a beautiful ornately carved piano, which has been targeted for sale by Boy Willie, who wants to convince his sister Berniece to sell it so he can buy the same Mississippi land his family had worked as slaves. The film deals with the struggles of black people and the importance of family loyalty.
Damsel
Damsel was due to be released on October 13, 2023, but has now been delayed until 2024, with an exact date yet to be confirmed. Millie Bobby Brown of Stranger Things and Enola Holmes fame will take on the role of Princess Elodie.
Read More: The Sopranos: 6 Actors Who Nailed Their Role
Damsel will be directed by Juan Carlos Fresnadillo, with Brown taking on an executive producing role. The film has a reported budget of $60-$70M. The plot of Damsel revolves around Princess Elodie – being tricked into marriage, thus unwittingly making herself a sacrificial lamb. The Princess then realises she has to fight her way out of trouble and slay the Dragon.
Havoc
The next Tom Hardy film will be Havoc, a crime drama directed by Gareth Evans. The director is best known for creating the Sky Atlantic Gangs of London series. Hardy is also set to produce the film, which will be a standalone project, as confirmed by Evans in an interview with Forbes in 2021.
The plot revolves around a drug deal that goes wrong, which leads a detective to tackle the criminal underworld to try and rescue a politician's son while tackling corruption, which riddles the city. Filming for the project ended in October 2021, and it appears we will finally get Havoc early in 2024.
More From LWOS Life
Make sure to stay tuned to LWOS Life for more on this and other stories from around the world of entertainment, culture, and more, as they develop. You can always count on LWOS Life to be on top of the major news in the world of entertainment; whilst also providing you with editorials on everything from beer to movie reviews.