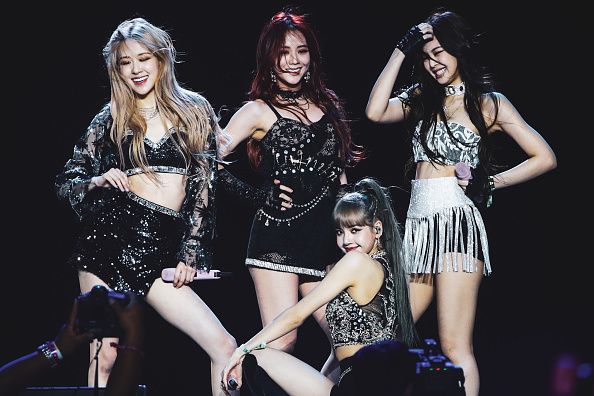 As BLINKs around the world continue to wait and clamor for the inevitable comeback of "K-Pop Queens" BLACKPINK, let's take a look and dive deeper into one of their more so-called underrated tracks. The song is titled Really. It's safe to say that calling any BLACKPINK track "underrated" would be a hard sell to most of its BLINKs. Because each and every song that the PINKs come out with is adored by its loyal fanbase. And, for good reason.
BLACKPINK is a record-breaking, hit-producing, world-conquering force of music that brings its fans amazing songs left and right. So, rather than the often-used, and in some cases misused, word underrated, let's call it a gem lost in the shuffle. Many feel that this song deserved a music video solely dedicated to it. With its sweet-sounding groove and simple yet powerful message, this track is more than worth its over three-minute run time. Live performances of this song on various BLACKPINK shows are an absolute delight for concert-goers as it became a vital part of their setlist. So, it definitely deserves every praise it could and will amass.
So, let us tackle the background and facts that made this song possible. As well as the accolades it garnered along with the lyrical themes, message, and everything else that made this such a wonderful song worth going back to time and time again. Let's get to it.
Background & Facts
Really is one of the four, five in the physical edition, of BLACKPINK's first Korean extended play compilation titled Square Up. Upon release, the EP was well-received by BLINKs and critics alike. The album has such a wide array of songs to enjoy that critics loved it saying that the album went "from confrontational to blissfully ecstatic at the drop of a hat". It quickly rose up in the charts, not only in their home of South Korea but also globally. It charted at number 40 in the US Billboard 200. As well as charting at number one in the Billboard US World Albums and Billboard hailing it as one of "The 20 Best K-Pop Albums of 2018: Critics' Picks".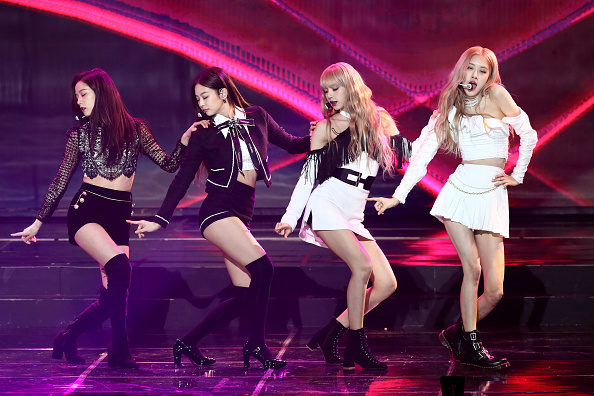 The song Really itself alone was a certified hit. Really garnered accolades such as surpassing 95 million streams on Spotify and having over one million unique listeners and 13.6 million streams on Genie.
The achievements do not stop there, as it was certified platinum in South Korea as well as being nominated for "Album Of The Year" at the 10th edition of the Melon Music Awards. This EP was iconic for K-Pop lovers and loyal BLINKs as this was the extended play that the monster mega-hit Ddu-Du Ddu-Du was a part of. To think this was only the beginning of the things to come for our favorite K-Queens. This EP already felt like one of their best but they got even better through time. It's crazy to fathom this was just the start of something much bigger. And, this EP will forever be entrenched in the minds of music lovers and K-Pop fanatics.
Lyrical Themes
This song is about sorting through mixed signals, defining a relationship, and, assurance. We all want to feel secure when we start to open up our hearts to somebody completely. Everyone wants to feel like they're the only one that this particular person has eyes for. So, it ends up being a little puzzling when a person sends mixed signals on what they really feel. One doesn't know how to move, act, talk, or, even feel around them because one doesn't know their place in that person's world and one simply wants to find out.
The track runs full speed ahead into the topic of uncovering the known. The sweet and powerful vocals of both Rosé and Jisoo on the verse and chorus present every aspect of what should be but what is not currently happening between the two people portrayed in the song. As Jennie and Lisa's amazing authoritative rap parts ask the hard-hitting question of "What are we really?".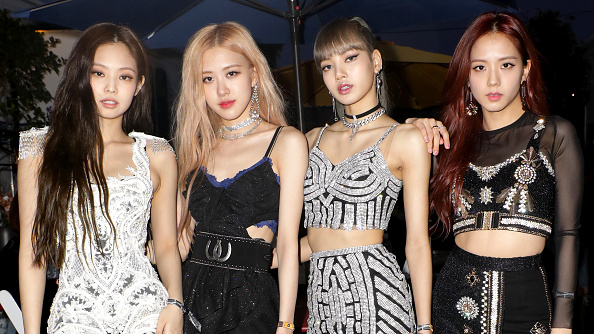 Message
Really also explores the aspect of being afraid of love if we switch perspectives to the person being sent this message. Everyone that surrounds them perceives that this person feels the exact same way. But, this person is just afraid to show it. Love is a two-way street, both people are afraid of getting hurt. Even if it may come from two different places, one wants to define a relationship because they're afraid of assuming their standing in this person's life. As the other is afraid to show their true feelings on what we can assume as past failures in the avenue of love. The iconic line in the first few seconds of the song truly encapsulates this song's essence as a whole. The lyrics would go:
"If you really, really love me malhaejwo (then tell me)"
Simple enough, right? But, as we learned through life and love, for most people it is not. The concept of love should be easy to some degree but it rarely ever is. How many times have we lost out on the perfect person because we were too terrified? How many countless nights of sleep have we lost thinking "I should've done this" or "I should've done that"?. The person in the song sending the message is going out on a limb and wearing their heart on their sleeve because they don't want to have to chase after "the one that got away" and wind up being too late. This powerful line by Lisa says it all:
"Just me and you (Just me and you)
And that slow jam that we both like
That playlist, my favorite, so play it
But baby, F' a love song
I need you to say it, say it"
Statement Of The Song
In one's teenage years, the fear of rejection is ever-present. But, even as we grew older love is always being trivialized and made way more complicated than it should be. Which ends up festering feelings of wondering, sadness, and, regret. This song is an excellent reminder of simply stating your true feelings. It might not be the result you've been hoping for but what if it is? Take a leap of faith and the rest will follow. Love and life are a gamble, you win some and you lose some. With that being said, if there is even a shred of a chance and a little ray of hope to true happiness, then it's a risk worth taking.
Really by BLACKPINK
More From LWOS Life
Make sure to stay tuned to LWOS Life for more on this and other stories from around the world of entertainment, culture and more, as they develop. You can always count on LWOS Life to be on top of the major news in the world of entertainment; whilst also providing you with editorials on everything from beer to movie reviews. 
Featured Image Credit: