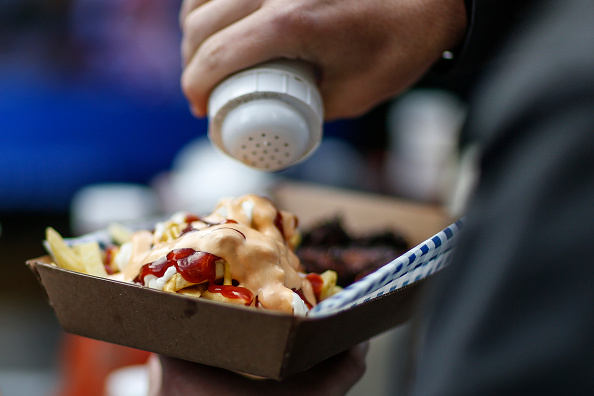 "Homegating" has been a huge part of most sports fans' lives over the last year-plus. We went from a fan base that thrived on packed stadiums, bars, and sports-theme restaurants to a bunch of individuals hunkered down at home trying to enjoy our sports safely. The average sports fan would always seek out friends on a regular basis to watch their favorite teams play. The pandemic changed all of that and forced us to find ways at home to enjoy the major sports events that we love so much. Tailgating became "Homegating" out of necessity for those concerned with watching their favorite teams.
"Homegating" Carries Sports Fans
Every professional league carried on while we were all homebound trying to enjoy our sports. Several leagues would hold all of their games in "a bubble" to help protect the players and staff. Others like the NFL would hold their games in front of a limited amount of fans. There were struggles for all of the leagues but things turned out good eventually.
Over the last year at LIFE, we tried to provide numerous recipes to help soothe the pain while you sheltered in place and watched sports. Our recipes were a way to help you survive with some tasty food and limited crowds. Many of you decided to host smaller gatherings that involved social distancing and outdoor venues. No matter what type of "Homegating" you tried, we were there to give you inspiration for your menu.
"Homegating" Heroes
We are going to feature some of our classic menus that helped provide tasty food and were easy to prepare. Each of them will be presented with a major sport as a tie-in to the menu.
NFL Hero
Our NFL Hero is perfect for the NFL playoffs or the Super Bowl. You will need an easy-to-prepare meal that will warm the insides of your guests in the middle of winter. Our Chili is just what is needed to take the chill off of everyone in attendance. We have two different types of chili for you today. Just click on the link to get the full recipes and directions:
Both are delicious and will be favorites with your friends.
Premier League Hero
There's nothing better than to watch your team in a derby. Well, perhaps with proper pub fare done at home it could be a modest improvement. Local rivals battling on the pitch with a punter's betting slip from the best live online casino UK has to offer, and you're set without having to leave your favourite chair.
MLB Hero
The World Series is a well-known October tradition in sports. For this legendary sports classic, we have our infamous Brat Tub and Grilled Pork & Kraut. Both recipes are huge parts of our historic Oktoberfest celebrations and will impress the guests for sure! Click on the link below to view the recipes and directions for these October-themed menus!
Brat Tub and Grilled Pork & Kraut
NBA Hero
Our NBA hero will be geared toward a summer BBQ classic that honors the winner of the Larry O'Brien Trophy. There is nothing better to enjoy at summer barbeques than Bacon Cheeseburgers. Our recipe is simple and easy to do when you are enjoying the NBA playoffs or Finals this year. Click on the link for the recipe and directions to create these burger classics.
NHL Hero
Our NHL Hero pays homage to the sport that has the toughest road to the championship. The path to the Stanley Cup is long and arduous and not for the faint of heart. It is by far the most grueling playoffs in sports. What better way to honor the effort put forth by players in the NHL than to have a menu perfect for their Herculean efforts. For these athletes, we have our infamous baby back ribs today. Who cannot picture an NHL hockey player attacking a rack of ribs after completing the quest for the Stanley Cup? As a bonus, we have two different recipes for grilling baby back ribs. Click on the links below for the recipes and directions!
"Homegating" Adapts
The situation with the pandemic has improved and there is a brighter future ahead for sports fans. Our recipes have hopefully helped ease the solitude somewhat over the last year while you watch your favorite teams. Going forward, stay safe as things transition back to what was once considered normal! And never, ever stop grilling!
Image credit:
Embed from Getty Images