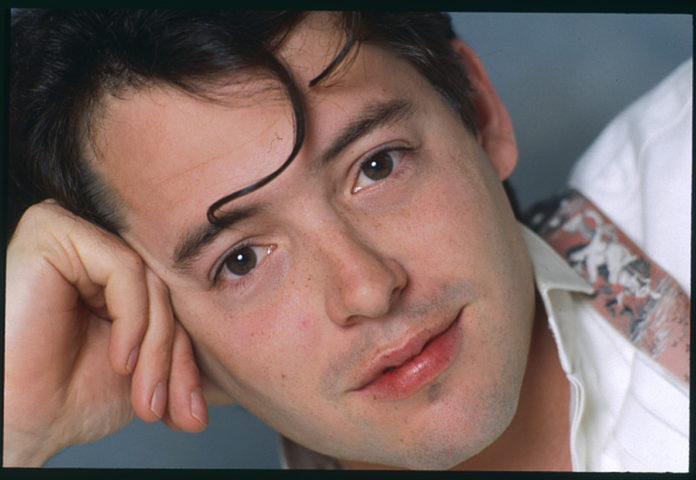 Ferris Bueller is annoying. Ferris Bueller is as rousing as The Rock giving a motivational speech at a community college to a bunch of people who he refers to as, "fruit loops". Ferris Bueller is as vibrant as Jack Black performing a polka song at a local Elks Club. Ferris Bueller is as tactical as John Wick teaching you how to end someone's life with their sense of humor. Ferris Bueller is as cool-headed as Rihanna performing her hit song "Umbrella" in the pouring rain without any cover. Ferris Bueller is as scatterbrained as Doug Benson after trying to explain the rules to the games in his podcast, Doug Loves Movies. This is some advice about life from one of the least trustworthy characters in the history of cinema.
Ferris Bueller Gives Advice on Everything
On Love
If you love somebody, try to hold on to them. Or don't. Either way, if you are cool you will have an awesome life with tons of friends.
On Life
My motto has always been, "Have a fun and crazy life." I think if you aren't getting out there and living life to the absolute fullest you are robbing yourself. Like, if you are a valet, then you gotta take the nice cars out for a joy ride every once in a while and live a slow-motion 80s montage for 25 minutes.
On Sports
Baseball is boring. The only reason why I was interested in the Cubs game was because I caught that foul ball, which was a total boss move. The Cubs stink anyway, and they are totally cursed by a goat and a dude with glasses and Bose headphones.*
*This interview of Ferris Bueller took place in July of 2016 at a Dave and Busters at a table next to the giant Fruit Ninja game called the "Sensei Stools."
On Education
If I am going to be completely honest, school is kind of a waste of time in my opinion. If I could make every day like that documentary that John Hughes filmed of my life that one day, then I definitely would without a second thought. College seems like a pretty great time, though. You know that Bert Kreischer guy? That dude was at Florida State for like seven years. The movie Van Wilder is based on him even! Could you imagine if Deadpool portrayed you in a film based on your life?
On Family
Family is important. It's also critical to make sure that your older sister might smother you with your favorite pillow in your sleep any night now. You should also lie to your parents as much as possible about everything from your health to your schoolwork* to your social life.
*See On Education section.
On Travel
Try to see as much of the world as you can. Heck, drive a dune buggy like you are a character in the new Mad Max for all I care. Bonus points for miles traveled by hanging on to the back of people's pickup trucks like Marty McFly, hiding in the back of pick-up trucks with livestock, pretending to be a part of someone's family to get a ride and other travel-related shenanigans that you pull out of your Expedia gnome's hat.
On Death
It's hard to come to terms with but we will all end up in the same place: six feet under, which is also my favorite Michael C. Hall TV show to remix. I always tell my huge group of friends and followers; death is like an Avengers character from the new movie that came out in April 2018 that I am somehow already privy to in July 2016. By this, I mean no matter which design Hollywood clothes the Grim Reaper in, everything is futile in the end; superhero movies are as cliche as drinking a Coca-Cola in your backyard while you grill hot dogs on a warm Sunday in June, listen to the Chicago Cubs on your boombox from the 90s and toss the Frisbee to your Golden Retriever.
Main Image Credit: